We sometimes get the question why there are so many weeds in our lavender fields. Everyone has seen the pictures of the Provencal lavender fields and in those you never see a trace of other plants, only row after row of big lavender plants.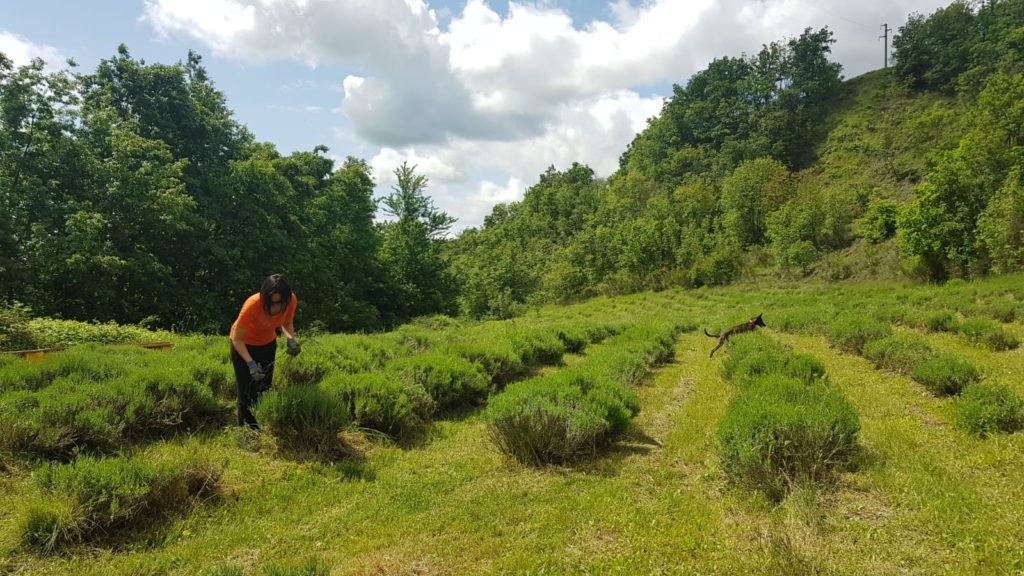 I have no idea how they manage to keep their fields free of weeds. But here it is absolutely impossible to win the fight against them. They can almost see them growing before your eyes.
Oh well, it also has its charm, a lavender field where a poppy, daisy and sometimes even a real tree shoots from among the plants. That is why we have renamed our lavender fields into "wild lavender fields" ?
But we don't give up and regularly you will see us in the fields picking all kinds of weeds from among the lavender plants … It is not yet clear what our dog Mia's job is, but she always comes along enthusiastically when we put on our work gloves and leave for our lavender fields.