After 12 years in Piemonte, you would think that we already know most of the wineries in the region. Nothing could be further from the truth, because there are so many of them that I think you can visit a different one every week and still not have seen them all at the end of your life.
A while ago friends invited us to a tasting at a very special winery: Borgo Maragliano in Loazzolo.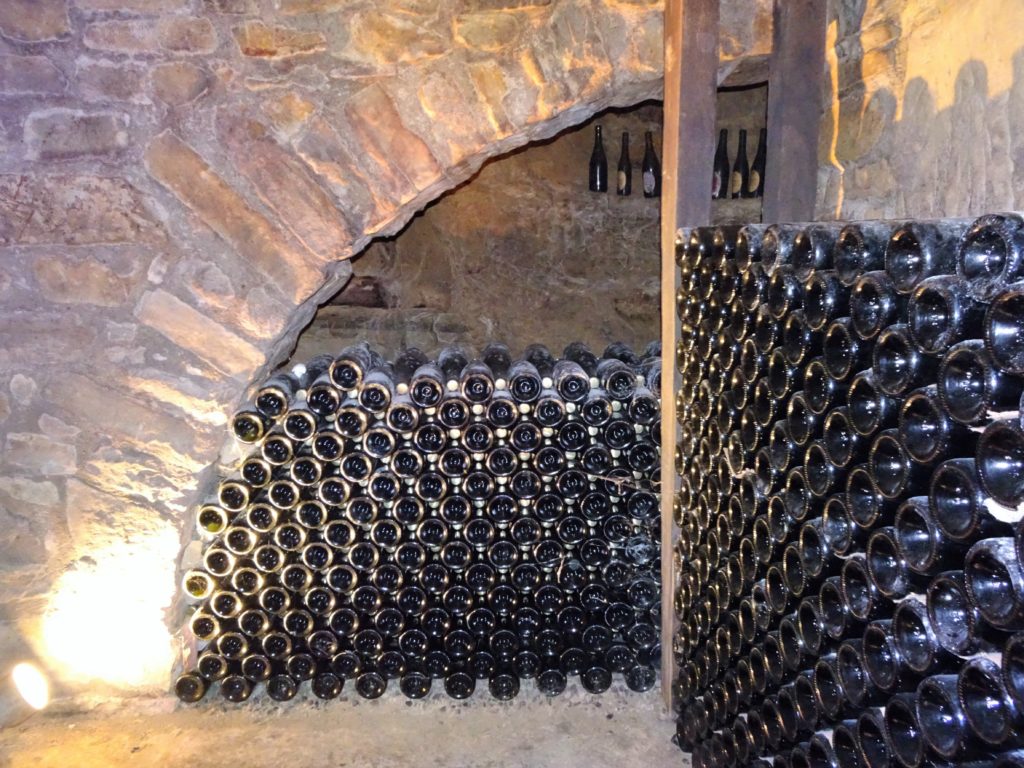 The tour of the underground cantina was quite an experience, in part also because of the personalities of the other visitors, including a renowned wine journalist who loved nothing more than to mention "careless" big names like Gaia, Farinetti and Petrini, at one point we seemed to witness some kind of "name dropping" competition.
We stayed silent and enjoyed all the stories told by the owner, Carlo. The winery Borgo Maragliano is specialized in spumante metodo classico, the "Italian champagne.
He told us six generations of winegrowers have been working the vineyards since 1850. His children are counted in as the 6th generation. These boys clearly don't have the option of becoming an architect or hairdresser …
They currently have 40 hectares of vineyard, but whenever they see an opportunity, they expand, provided the vineyards meet their requirements in terms of soil composition, location, position of the sun, wind, history … They really want the perfect conditions to achieve the quality they want to deliver.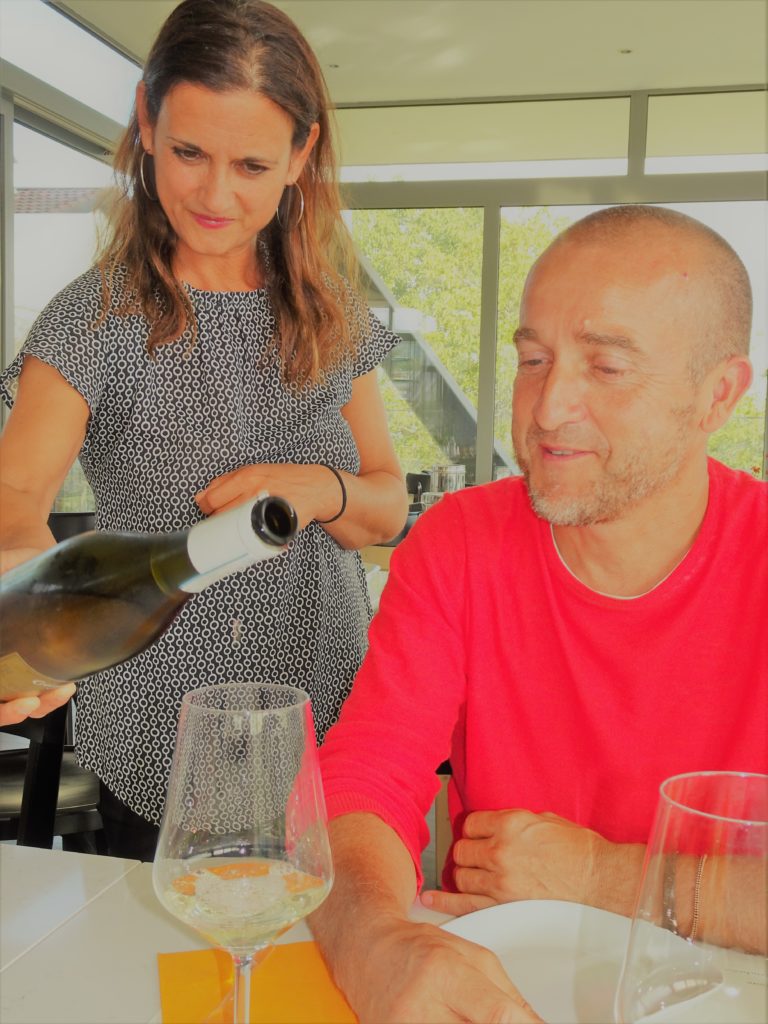 Carlo proudly talked about the spumante metodo classico in all its possible varieties, his Chardonnay, Pinot Nero, dessert wine … He also explained these are wines with a story: this DOC is the smallest in Italy (Loazzolo has barely 300 inhabitants), was already drunk in the Middle Ages and has a production per hectare of only one quarter of "ordinary" wine.
In addition to quality, the production and the buildings themselves also stand out. Borgo Maragliano makes about four hundred thousand liters of spumante per year. They have storage areas for all this wine plus a stock of currently 500 000 bottles of spumante, waiting for the perfect time to be marketed. Carlo wants to come to at least 600 000 bottles before he uses this top wine. To realize this, he excavates an extra wine cellar every year. Crazy work that you can only do if you are just as passionate as these people.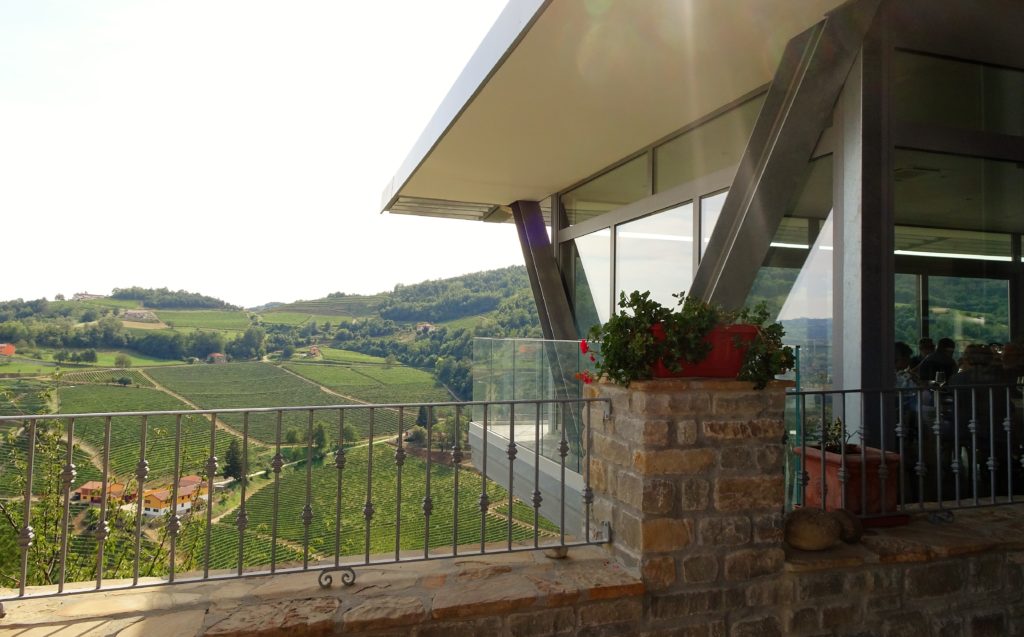 Often you do not know or realize what work, passion, business risk and investments can be hidden behind a "simple" bottle of wine. How fortunate for us that there are people all over the world who make sure that we can continue to taste these delicacies.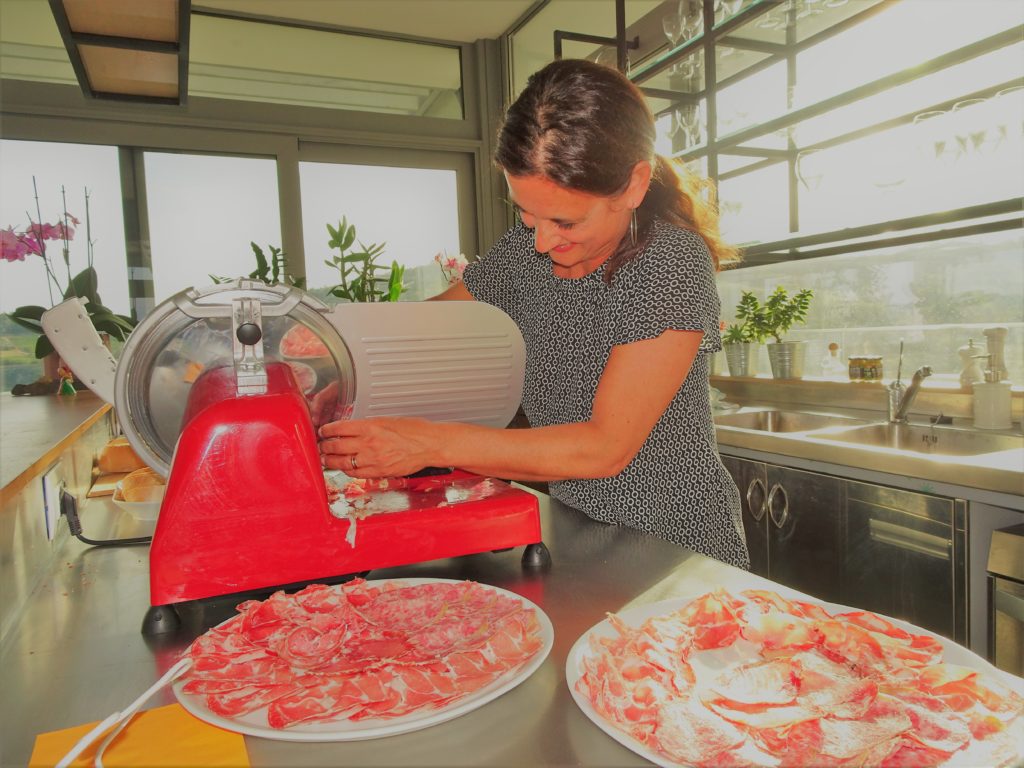 Some people look at the agricultural sector with a certain disdain, but thanks to this hard-working manual labor (even owner Carlo spends ten to twelve hours a day between the vines picking, lifting, selecting and getting back pain) our plates and glasses remain filled with honest and tasty products.
At the end of the visit Carlo and his lovely wife Silvia took us to the most beautiful tasting room you can imagine: imagine a veranda with breathtaking views floating above the vines.
The combination of architecture, view and bubbles … Unforgettable !