Even many people who have lived here their whole life have never heard of this place a few km inland from the Ligurian riviera : the bouldering area near Varazze (Ligurian Riviera). However, it is world famous among a very specific group, the boulderers. Bouldering is a kind of rock climbing, where you conquer a specific large rock (boulder). On Youtube I found someone who made a video here in Liguria: https://www.youtube.com/watch?v=xgqNSHnpqeQ
We're no climbers, but explored this valley because we read about the river that flows through that area. In the middle of the forest, via hidden paths you enter a small paradise with waterfalls and a kind of potholes where you can jump into the wonderfully cool water. Not easily accessible, but absolutely worth it!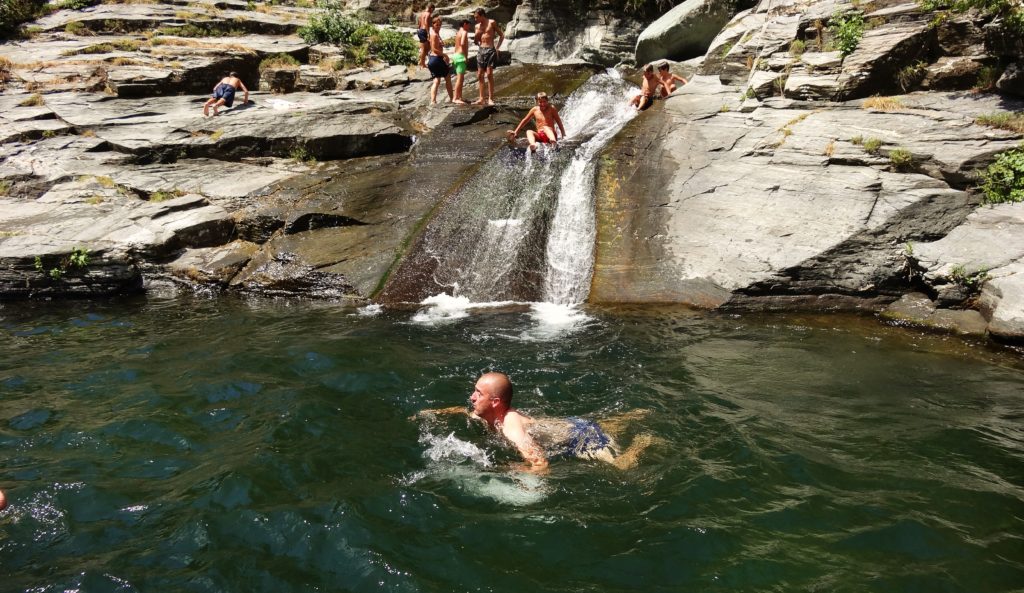 There's even a natural water slide. The first time a lot of young people where sliding all together and having so much fun that the next time, when we were there all alone, we had to try it for ourselves of course. OMG, it was hilarious ! If you ever find the "Laghetti Di Campolungo Alpicella" (see Google Maps) you have to try it.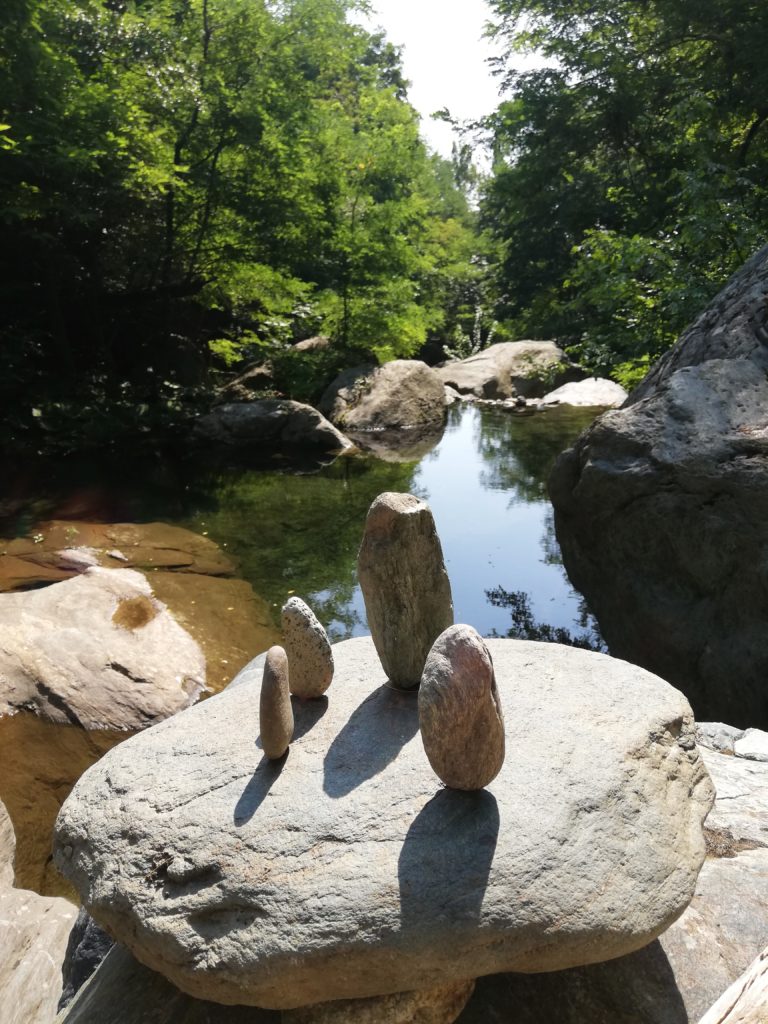 A tip for those who like me are not so fond of walking on slippery stones: bring swimming shoes.