First I have a confession to make. If it comes to choosing my favorite spot on the Ligurian Riviera it's like asking a mother to tell you which child she loves the most. I'm just not able to. But Varigotti is without any doubt high on my (too) long list.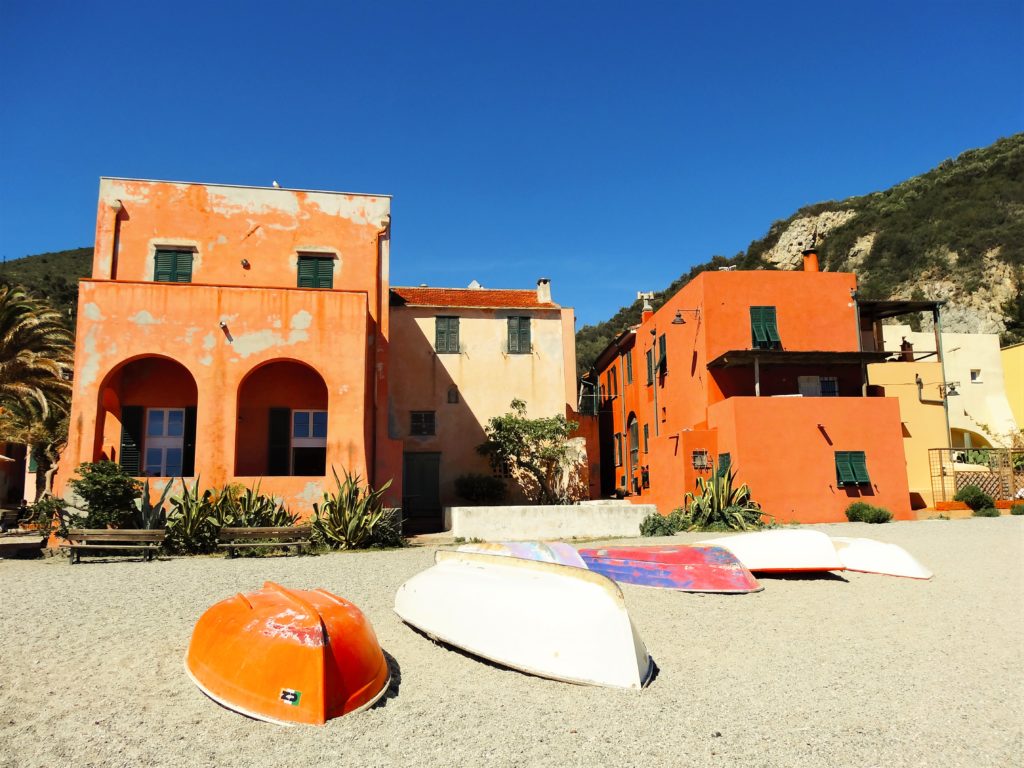 I think it is one of the most photogenic spots on the coast. What I particularly like about it is that the houses are built with their "feet" in the sand. Usually there is a (busy) road between the village and the sea, but not here. It also has a very special architectural style: Saracen, with many colors and flat roofs. And then there are the many panoramic paths that cover the hills behind the village. When we're lazy we just follow the trail to the watchtower and back, when we're in a more adventurous we follow the trails to the next charming village, Noli.
Another way to explore the area is by sea kayaking, it sounds very adventurous, but when the sea is tranquil it's really not hard. One time my best friend and me made the mistake to take off when the sea was too wild. We literally crashed on a hidden beach with a surprising amount of naked people. I don't know who was more shocked, us or them. But in the end we were very happy to have them, as we wouldn't have made it off the beach without their additional help. (sorry, no pictures of this adventure ? )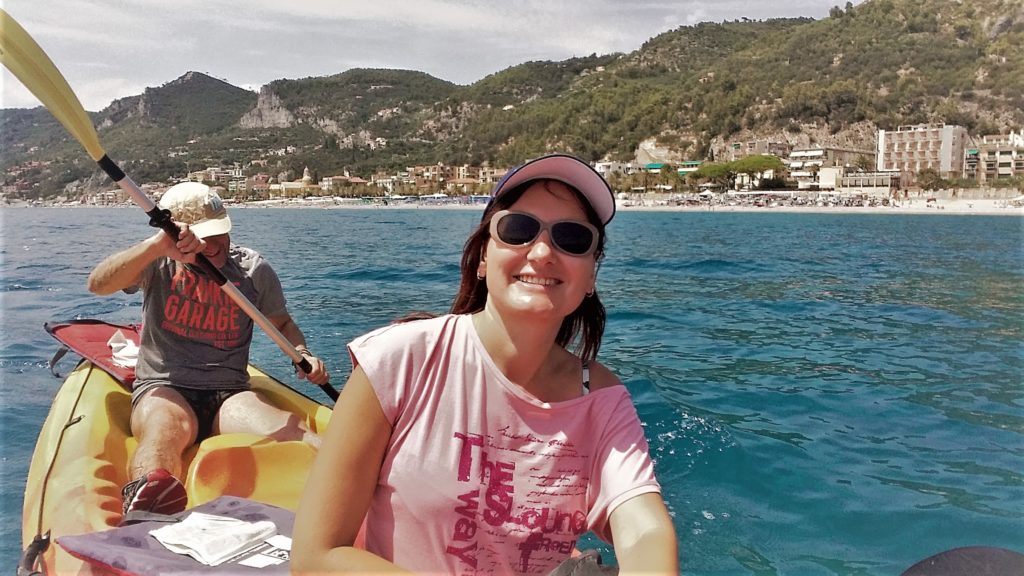 Through the years we've been in Varigotti numerous times as we live less than an hour away and it never gets boring, on the contrary, we remain impressed by the beauty of this Saracen village and its surroundings.