Even if a lot of the locals still consider tourism in this area more as a joke than something to take serious, here and there we begin to see people starting to believe in the possibilities of these unknown valleys on the border of Piemonte and Liguria.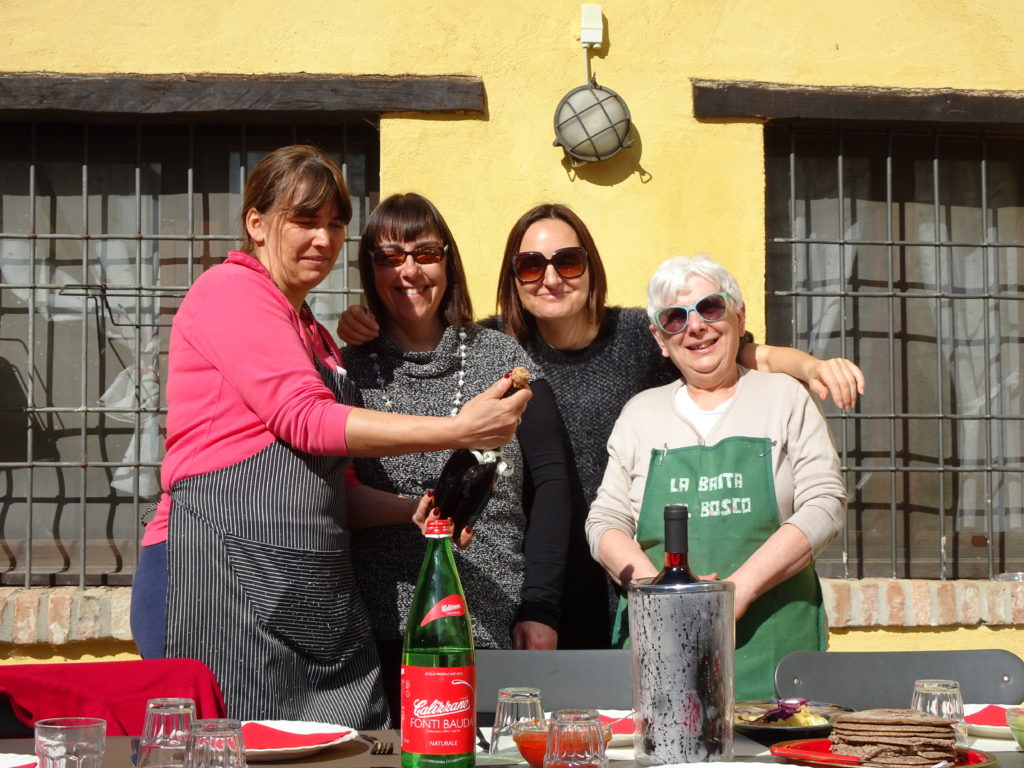 Our mayor even convinced several farmers and people with small accommodations from the region to create an organization (Tra Terre e Torri) with the aim of stimulating tourism in Merana and the Bormida Valley and promoting local products.
That they still consider it a half joke, was evident from one of the members' answer to why a tourist would come here. "Because they are out of their mind!"
But meanwhile there has been enthusiastic brainstorming about organizing all kinds of activities for our guests and other tourists in the region. Cristina from the pasta laboratory would like to give more ravioli workshops, others will give guided tours and tastings on their farm, hiking trails will be cleaned and several guided walks are on the agenda.
 It will never be a super touristy region and I don't believe anyone here wants this, but tourists who appreciate the personal contact with the locals, who are looking for peace and places off the beaten path, who want to explore a unique landscape and want to feast on simple, delicious Italian farm food, will find this, a small Italian paradise full of authentic experiences.