We live in truffle paradise ! No, I'm not exaggerating or anything, the hills of South Piemonte are known all over the world for the exceptional white truffle that grows here and people pay crazy prices for them.
But, the foodies who know about this, all seem to think they have to go to Alba, a city ca. 50 km away, to find them. This is because Alba has been very smart about this: almost 100 years ago they started promoting truffles during their yearly fair and this has grown into the famous International Truffle Fair that has everybody convinced they are the place to be for truffles.
But real truffle fans know that you have to avoid fairs like this and all those charming truffle shops, instead you have find the truffle hunters that don't promote their products but go quietly into the woods with their dogs during truffle season (autumn). You easily pay 1/3d less and you're sure to get local truffles and not imported ones (because unfortunately this happens too).
Of course, before we moved to this area, we fantasized about training a truffle dog and earning tons of money with the truffles we would find in our hills. Soon we realized that wasn't such a good idea, because truffle hunters really don't like competition and we wouldn't make ourselves very popular with the locals this way. But more importantly, we learned about truffle dogs being poisoned in their garden, just to eliminate the competition. No amount of money would compensate for the loss of a family member, so we've always made sure to let everybody know that we're not interested in hunting truffles.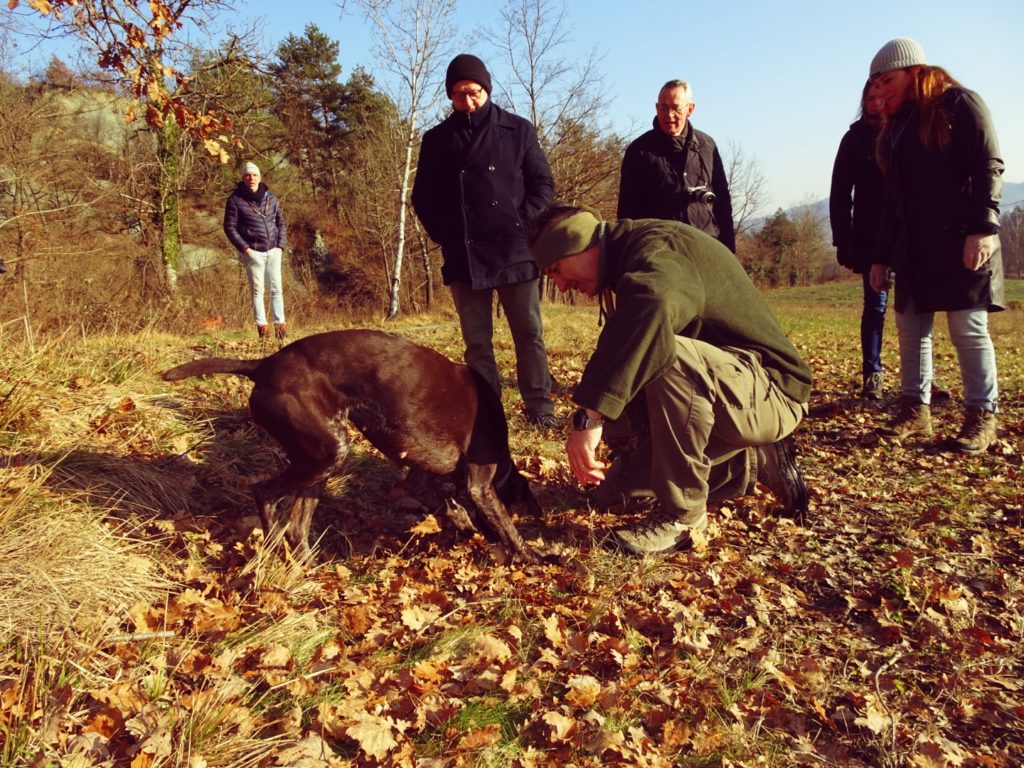 But we do organize truffle walks for our guests. There's a local truffle hunter, Roberto, who is so passionate about his work that he enjoys taking our guests on tours. He even speaks English and our guests are always super impressed with him and his truffles.
So, in the end we found a way to integrate truffles in our activity, but without the possible dangers associated with the truffle hunt.