Two years ago when Nicolas turned 50 he had this crazy idea he had to become more heart attack avoiding, for him this meant it was time to buy an ebike. I suspect he just needed an excuse to get one without guilt, because it's an expensive toy for "poor farmers" like us ?.
But, it was money well spent because he uses it every day. Instead of going down (and especially up) our steep hill by foot to get bread he often takes the ebike and is back without sweating.
Our dog Mia is a huge fan of the ebike too … She's a runner and finally he can (almost) keep up with her. You should hear her when Nicolas takes the bike. She gets hysterical. It's really funny to see.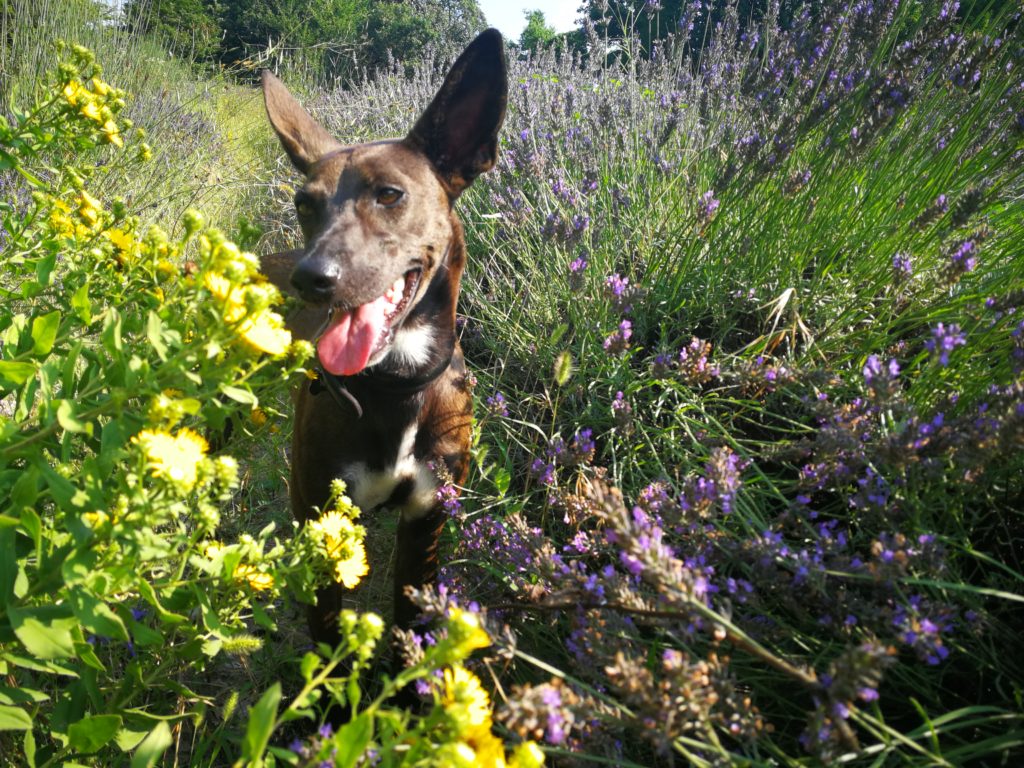 I must confess I haven't ebiked for a few months now. After I managed to fall walking on a boulevard where there was a stone sticking out for just one cm and having a swollen knee for months I'm too anxious to fall with the ebike. It's an overreaction on my part, because the few times I did fall with I was going superslowly on a forest path. If I stick to normal streets, it shouldn't be a problem. So, I have decided I will start ebiking again after this corona-thing is over, as we are prohibited to go biking just for fun or sports because we could hurt ourselves and end up in the hospital, and they certainly don't need more patients now.
Until then, I enjoy thinking about the day I will pick up the ebike for a big tour in the countryside. Last time I went for a ride, I didn't see a soul for at least 17 km, when a little girl waved to me from her garden. You can't believe how tranquil and peaceful it is here, in "my" middle of nowhere