From the first time we visited this small, charming spa city in the South of Piemonte we fell in love. The region of Piemonte is not on most touristic bucket lists and neither is Acqui Terme, and maybe that's a good thing as tourism hasn't spoiled its authentic charm yet. It's such a cozy town full of coloured houses, tasty food shops and restaurants.
But what makes it so special is its source with a temperature of 73°C that made this city one of the most important thermal places of the Roman Empire. Not every city can put that on its record. In the middle of town there is a fountain, called "La Bollente", where this almost boiling water flows out. Be careful, it's too hot to touch, but … you can smell it from afar as the water is sulfuric.
As this water also has a lot of healing powers, people come here to fill up water bottles, there was even a man who put a bit of it down his pants … wondering what he hoped to heal?! And there's a baker who uses this water to make croissants, I must say, the idea of sulfuric water in croissants doesn't sound very attractive to me.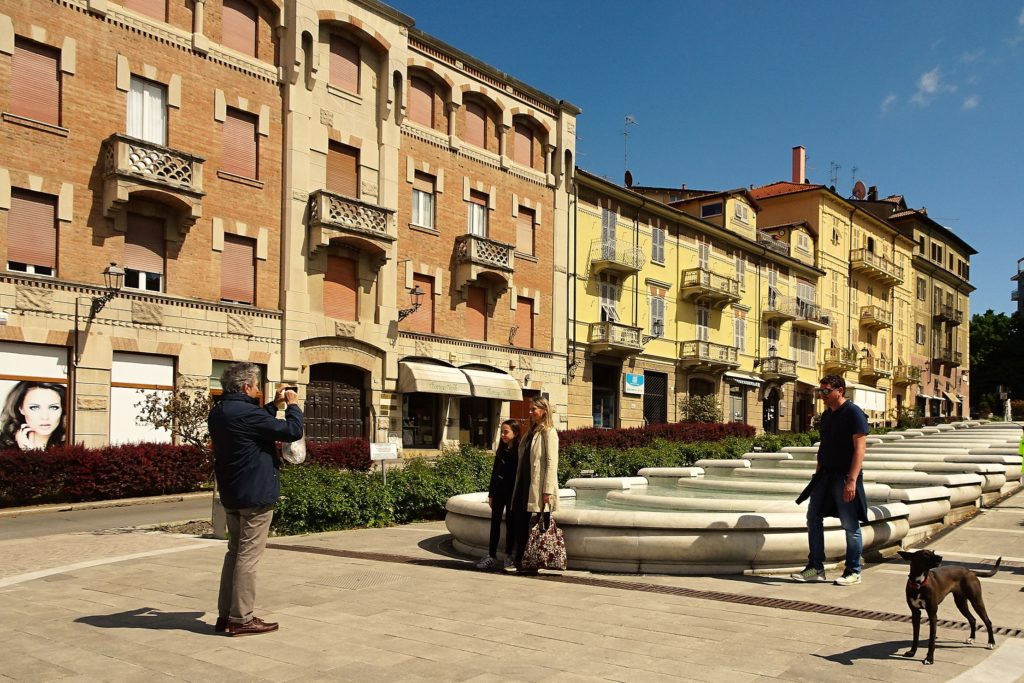 We've always seen it as a huge plus to live half an hour from this place. Farm live is nice, but not for 7 days a week, so when we are tired of it, Acqui Terme offers a welcome distraction.