In the 12 years that we have lived in Italy, we already we've visited a lot of Italian cities. But my first Italian city love, Torino, remains my favorite, even if it is often bypassed by the armies of tourists who have captured Venice, Florence and Rome.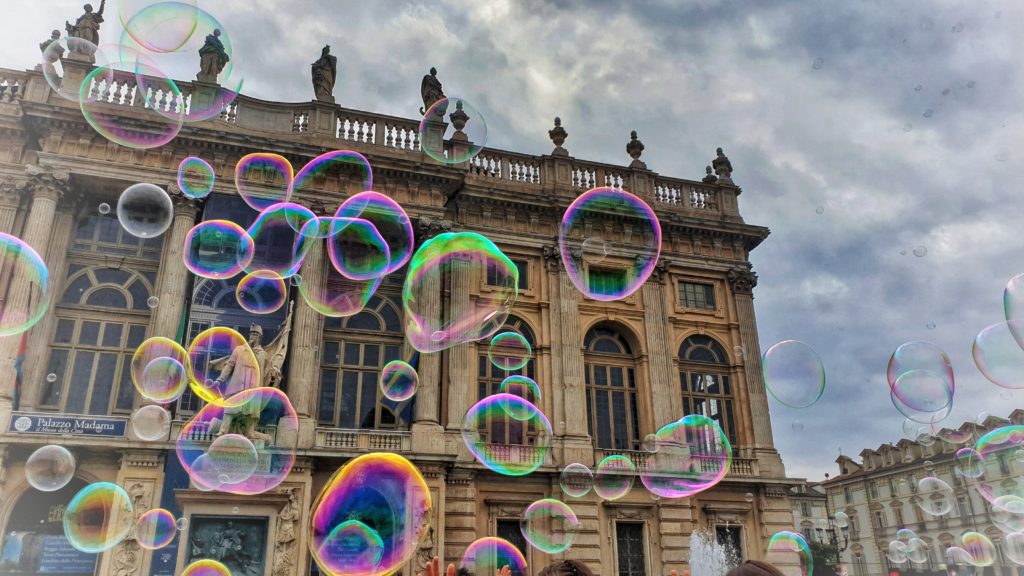 What particularly appeals to me is the "grandeur" of this city, with its wide avenues, galleries and imposing squares. In many other Italian cities I have the feeling I have to navigate between the chaotic traffic and hordes of tourists. Instead, Torino seems much more a city tailored to pedestrians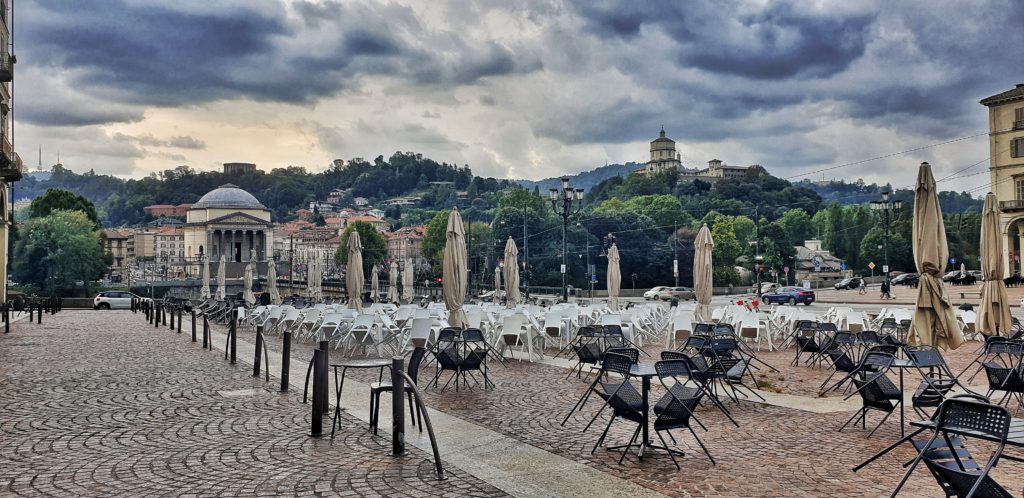 As we always travel with a dog, we've also learned that many Italian cities lack green spaces, but in Torino we've discovered many beautiful parks like the Valentino park with its imitation medieval village, where the dog can walk in relative peace (the squirrels are not sure if they like our visits a lot as Mia loves barking at them from under the tree). Of course it is never as quiet as on our hill, but we enjoy the space and greenery that many other cities unfortunately lack.
And Torino is – in our eyes as "small Piemontese farmers "- also very hip. Nicely decorated bars, cozy brunch addresses, international cuisine and cool nightlife… You can find it all.
Our favorites right now are: Sweetlab (because of the American pancakes, eggs benedict and brownies) and Vermoutheria Barolino Cocchi (the super cute smallest bar of Torino with its delicious Rose vermouth).
During each visit, we also look for places from where we have the best views of Torino. Thanks to its location near the Alps on clear days you can have the chance to enjoy the special sight of the river, the city and the mountains.
A walk to the "Santa Maria del Monte dei" is definitely recommended Cappuccini ", but also during a visit to the" Villa della Regina "with his adjacent vineyard (not accessible) you can enjoy a beautiful view on this imperial city.