You will not easily find the Bormida vally, on the border of Piemonte and Liguria, in a tourist travel guide. Historically speaking this has always been a poor area as farming was difficult because of the steep hills and low quality soil. Italians really look down their nose when you say the name Bormida.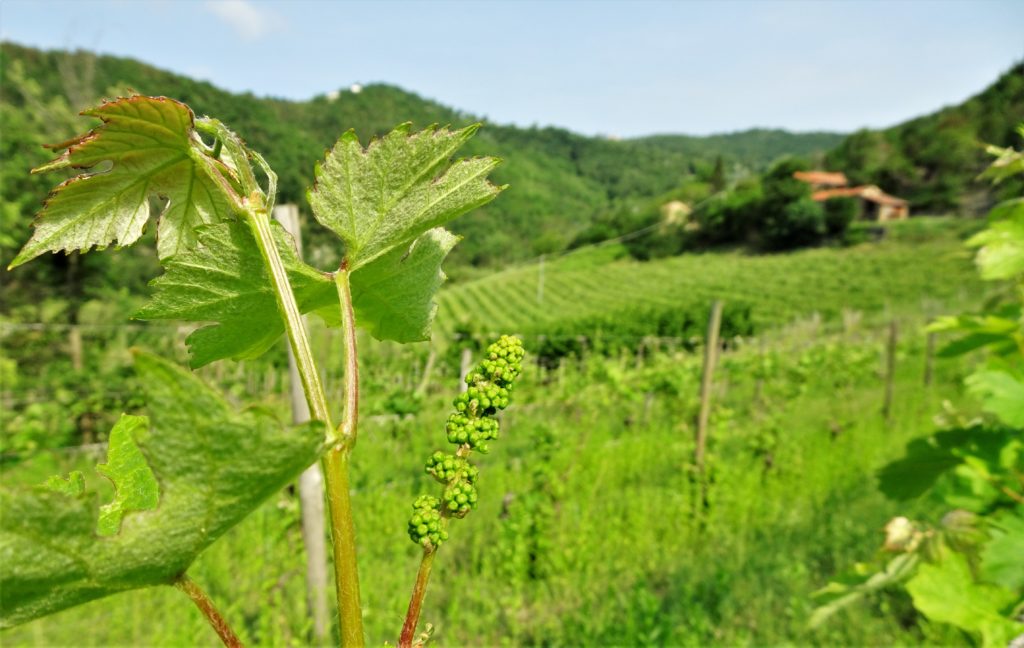 No travel guru seems to have ever noticed this area either. It's like a no man's land between the imposing mountains and the picturesque seaside resorts on the Ligurian Riviera.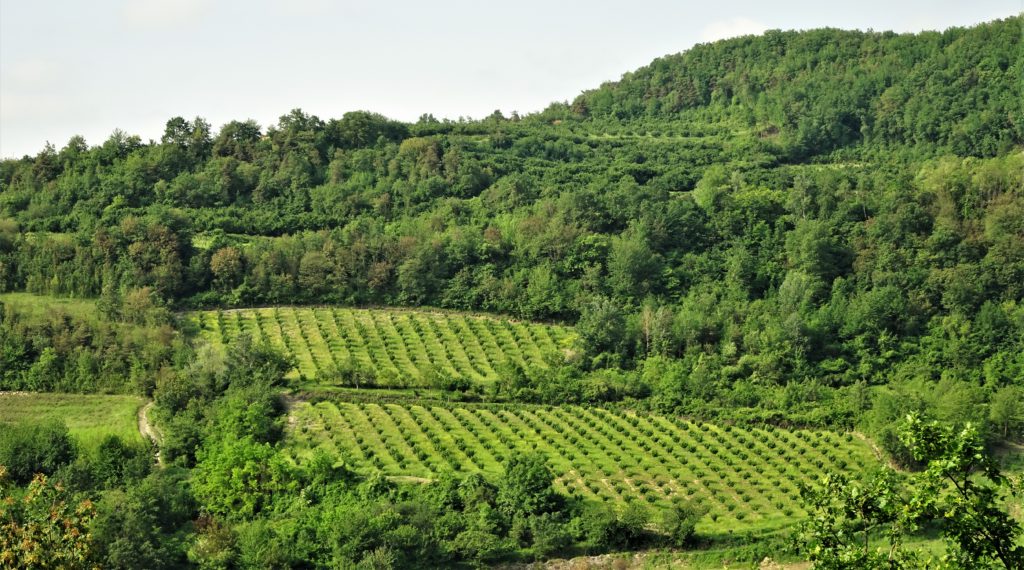 For us and others who were looking for some peace and unspoilt nature, this is truly a secret paradise. Here there is no monoculture, but a patchwork of fields, forests, hazelnuts and small vineyards cover our hills. The landscape changes around every corner, every season has its charm …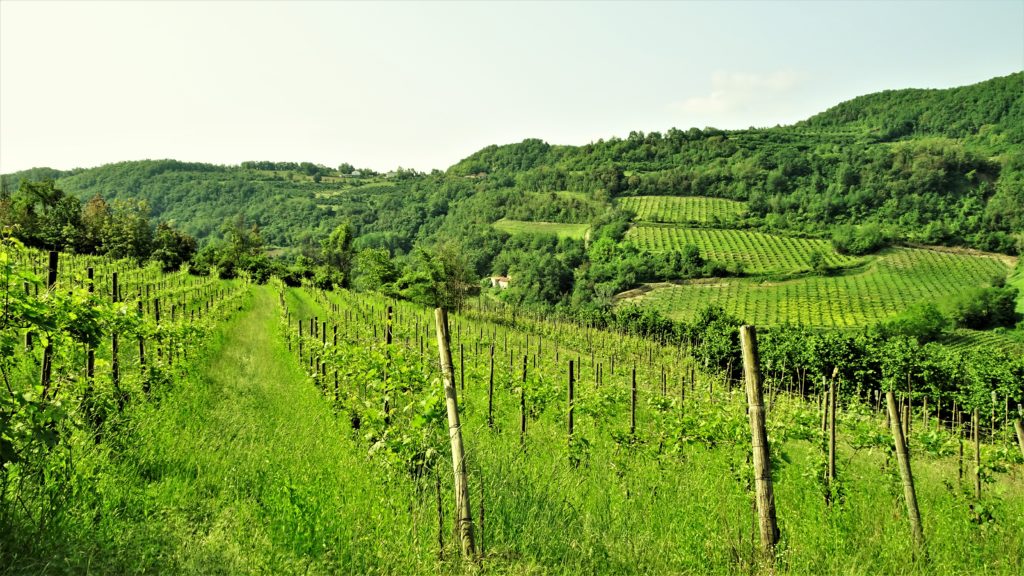 But it is an area that is not easy to discover. Beautiful places are often so well hidden that you drive past them without realizing they even exist. Like the hidden valley at the end of an almost undetectable winding country lane in our neighboring village of Spigno Monferrato, a place we love to go for a walk but no tourist ever comes because it's too hard to find if you're not willing to go far, very far, off the beaten track.
The view of the vineyards, hazelnuts and surrounding hills is overwhelmingly beautiful. The old stone houses take you back to an era where large families toiled together on the land and in the evening enjoyed the healthy farm food that "la mamma" served them. Today these stone relics of past times stand there, empty, waiting for the day that somebody will revive them with love.