This morning Nicolas forced me to have breakfast with him in the village. Normally he goes to the bar / shop and we enjoy a quiet start of the day at home. Sometimes, when he's up early, he goes by foot or ebike and enjoys a brioche and coffee in the bar, and then comes back with my bread. I never accompany him as I usually don't feel the need to talk to other people while enjoying my first meal of the day.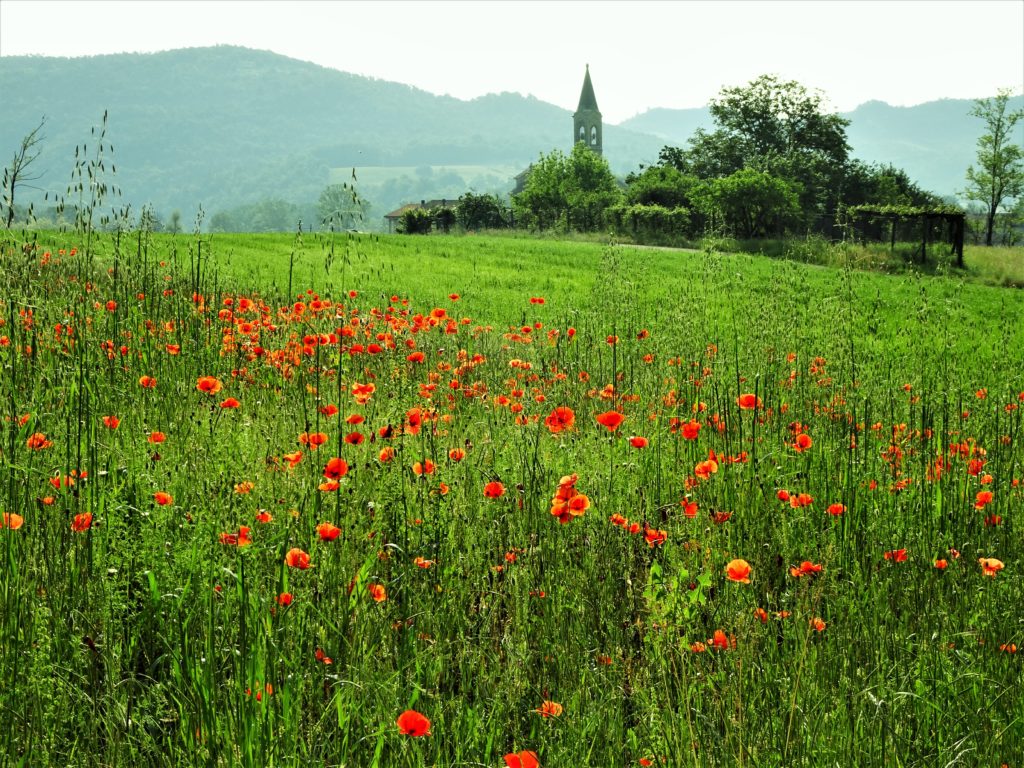 But today he had a proposal I couldn't say no to. We would walk together to the village, I'd stop at the picnic table near the church and he would get me take-out breakfast at the bar.
It was a perfect start of the day! The sun seemed to be shining just for us (not a lot of people walking around in our hills), a sea of poppies greeted us along the way and the croissants tasted even better in the open air (or in the silence of the countryside ? ). I really hope they will keep the possibility to have take-out coffee and brioches even after they open again. I'm a fan !