Our region is often compared to the Provence in France, which is not surprising. Both the climate and the landscape are very similar in some places in our region. Meanwhile, another important feature of Provence is slowly but surely conquering Piedmont: the purple lavender fields.
But while the whole world goes to the French Provence in June and July to admire it, you will meet few tourists in the lavender fields on this side of the border, which of course makes the visit even more fun, because who wants a bunch of strangers in his pictures?
in our Bormida valley there are several lavender fields, like those of the former mayor of Castelletto d'Erro. This small village with a Medieval tower enjoys a panoramic location and the fragrant lavender fields, high on the hill, complete the picturesque picture.
And of course there are our own organic lavender fields just on the border between Piemonte and Liguria, also in the shadow of a Medieval tower.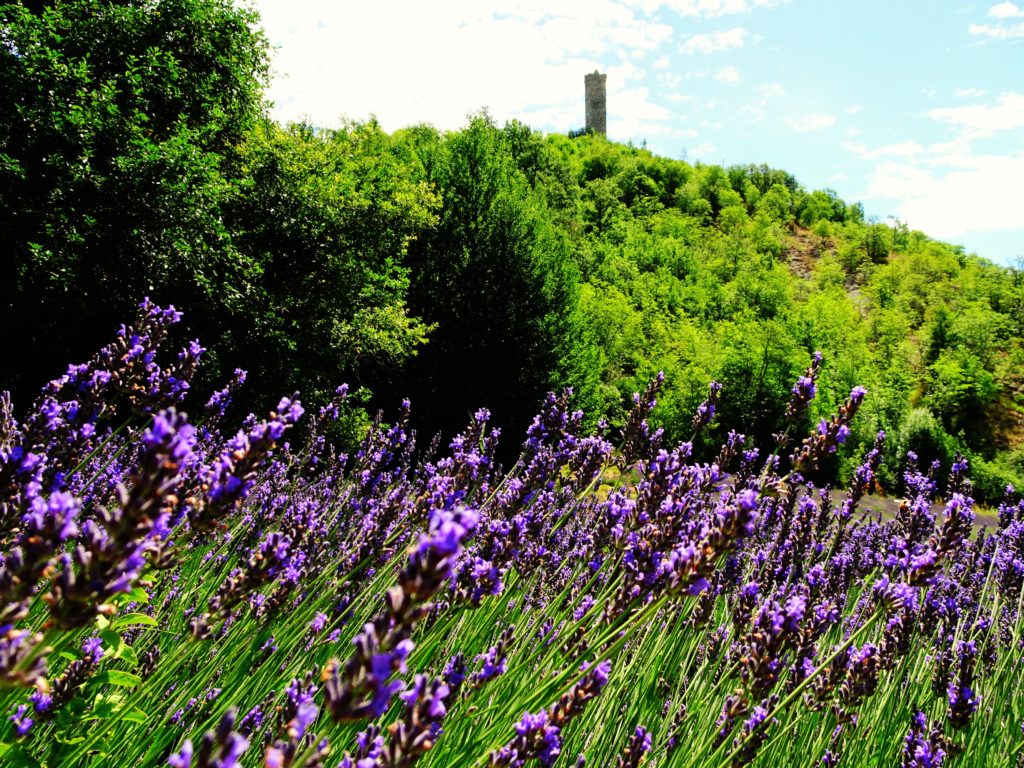 Every year it is a struggle to get our fields a bit presentable, because we use absolutely no products to remove the weeds. But it's an absolute delight when the flowers emerge and it becomes a true paradise for bees and butterflies.