A few years ago a dilapidated caravan appeared at an equally dilapidated farm, one kilometer further up the hill. There were rumors in the village about young people from the big city who wanted to start a tourist activity there.
It took several months before we got to see those mysterious city people. Just like us, they had indeed said goodbye to city life and also wanted to start an Agriturismo and cashmere goat farm.
Over the next few months, we saw more and more goats walking in their fields, a little later joined by two cute donkeys and a lot of big dogs who serve as goat protectors as we also have wolves here on our hills.
Because they don't have that many goats, compared to other professional goat farms, only about 50, all their animals have been given a name too. For example, they are called Pirata, Castagna and Rucola. Whether they listen to it, of course, is a another story.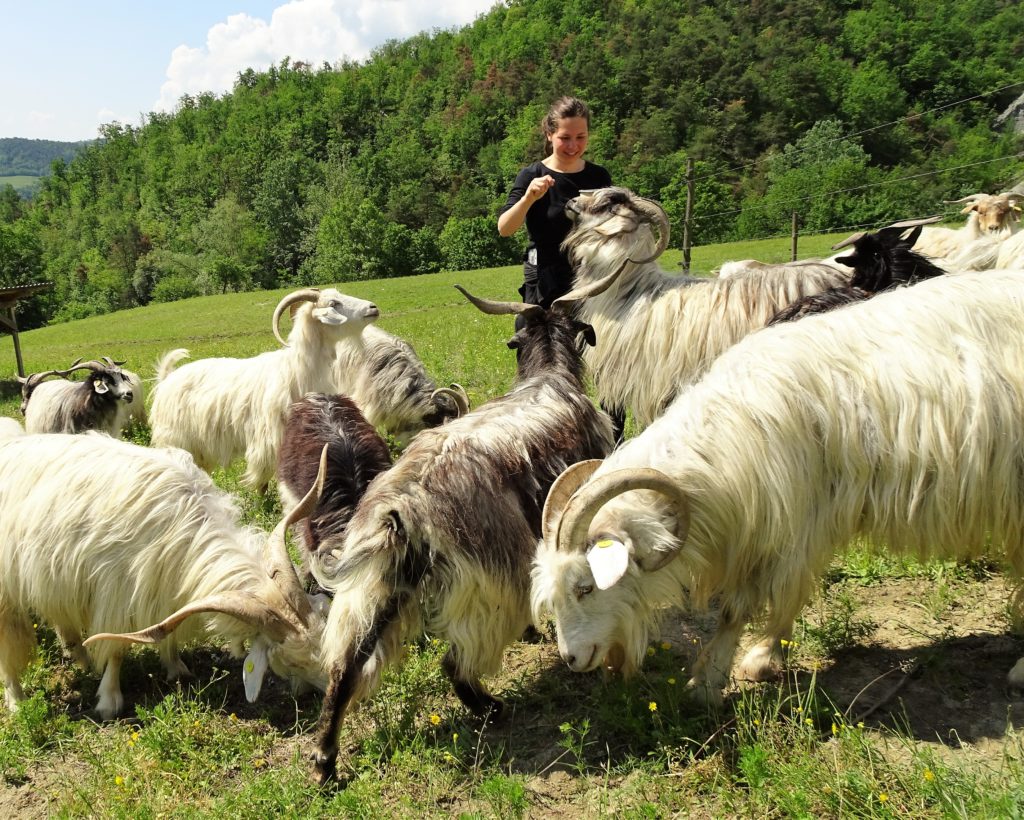 The first question that our guests usually ask us: can we also buy goat cheese there? That is not possible, because these goats are bred purely for their fur, which is processed into wool, separating the soft cashmere from the rougher coat. According our neighbor Giulia, about half remains, and it's a lot of work. No wonder cashmere is so expensive.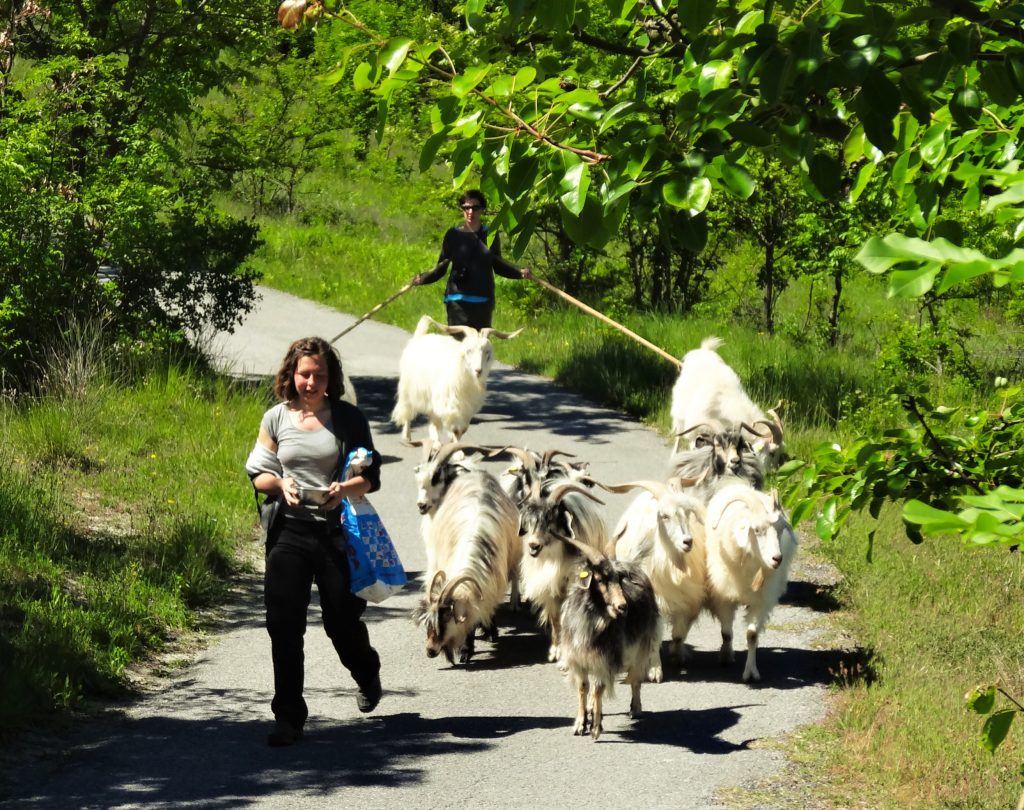 If you want to buy their cashmere wool, you have to pay no less than seventy-five euros for a ball of fifty grams (225 meters). But then you do have natural Italian cashmere from happy goats.
Giulia has since become a real cashmere specialist and she travels all over Europe with her wool. Not bad, for someone who had never seen a goat up close until a few years ago! She is very passionate and has been working a lot. For example, she spins her wool on an old-fashioned spinning wheel and she also has her own loom.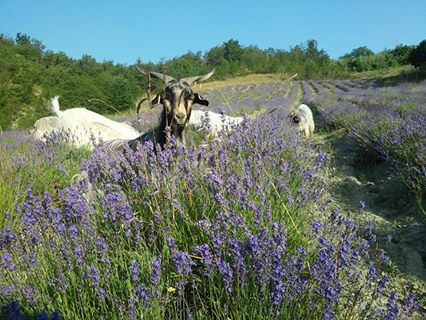 You can follow her on Instagram https://www.instagram.com/lanivendole/