As we live only 1.5 hours from Portofino, one of the most famous sea villages of Italy, we've been there several times over the years now. With real estate prices around 12 000 euros / sqm it's not a place that many can afford. To be honest, even if it would be much cheaper, I would never want to live there. It's absolutely stunning and a fantastic place for a daytrip. But it's overrun by tourists in the summer, locals told me it's dead in the winter. It's a fairly small village, so not really a lot to see and do in the village itself and there's only one road (that was closed for a while after taking heavy damage during a storm), which is heavily trafficked during the tourist season.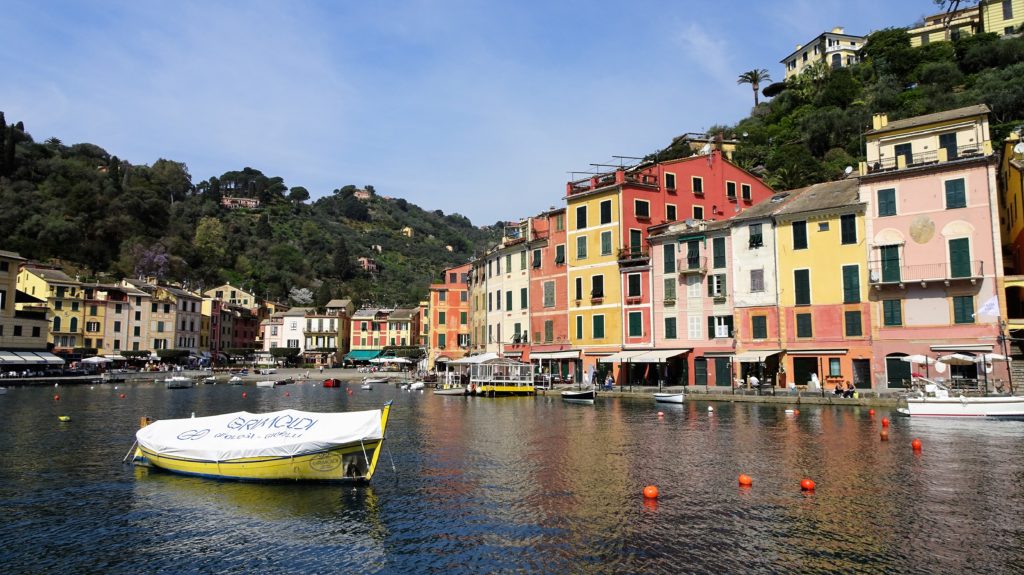 Even for a holiday I prefer staying in nearby places like Camogli and Santa Margherita Ligure. But when we're there we always take the ferry to Portofino as it's absolutely breathtaking to see the picturesque harbor from the sea.
My favorite spot in Portofino is the little bar at the lighthouse. There's a panoramic walking path that takes you there. It's the perfect place to relax and look out over the sea.
We've also explored the Portofino peninsula by foot several times. It's amazing how all the tourists flock together in the small village, but when you follow the paths in the hills of the nature park it gets a lot quieter.
A lot of tourists seem to work with a list of "must see" destinations and that's really a pity, because when you only see Portofino itself and immediately leave for your next destination you really miss out on so many experiences that are as wonderful as the small village, but less known.
I whish "slow travel" would become more of a thing, just like "slow food" but in this case you don't take the time to prepare the food, but you take the time to explore an area more in depth.