In these strange times of deadly viruses and lockdowns I look at pictures of a "small" village party last year and wonder when we will be able to party like that again.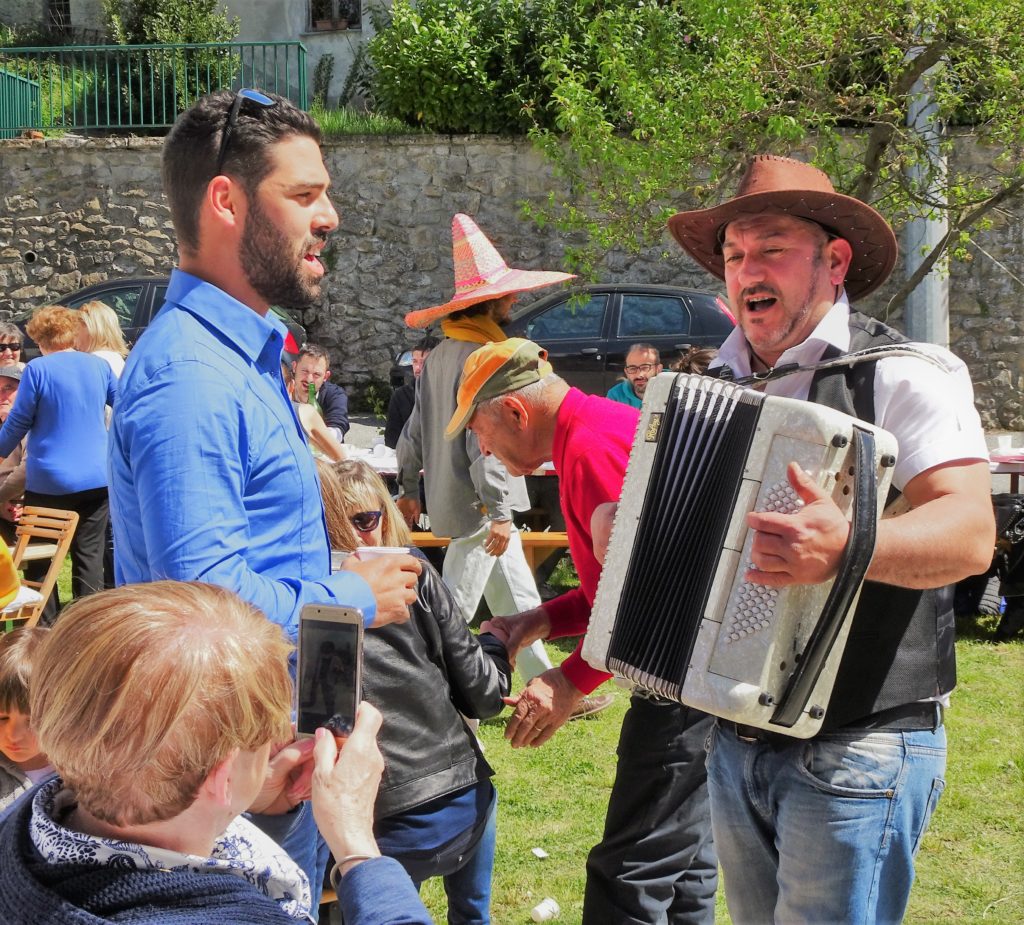 We live in a very quiet valley where they hold their traditional sagra's, group walks and religious events, but that's it. Or at least, that was it before the arrival of Teatro Cantiere. A group of young, enthusiastic theatre people who want to shake things up here … and who are surprisingly succeeding at this (or at least, they were before all this). They organize a yearly folk festival, yoga classes, cooking workshops, living room concerts, … and last year we enjoyed a polenta lunch and village party they set up.
It was a sunny day, the atmosphere was relaxed, more people than expected showed up and visibly enjoyed the food, music, theatre and of course the company.
I know very well I can't complain at all about the lockdown as our hills still offer a lot of freedom of movement, but I can only look at these pictures with a certain melancholy, and ask myself when will we be able to enjoy parties like this again, and if we will ever take them for granted again.