On hot summer days we often choose one of the rivers and lakes in our area for a refreshing dip in the water. One of the first little lakes we discovered here was "Lago dei Gulli" in Sassello. If you don't have the Google Maps coordinates it's almost impossible to find. First you follow a small road that turns into a gravel road, then there's this tiny bridge over the river, you turn to the right on a forest road and then … you cross an impressive new bridge that stands out in these natural surroundings.
In the summer months or during the weekend you will often find families enjoying the beach on the river, young people who jump off the rocks and groups that picnic or even have a barbecue.
But we usually go in the morning during the week and a lot of the times we have this little piece of paradise all for ourselves.
Our dog, Mia also enjoys our trips to the Lago dei Gulli, because we often combine a visit to the lake with a nice walk in this green, unspoiled valley. And we are not the only dog lovers who have discovered this piece of Italian paradise.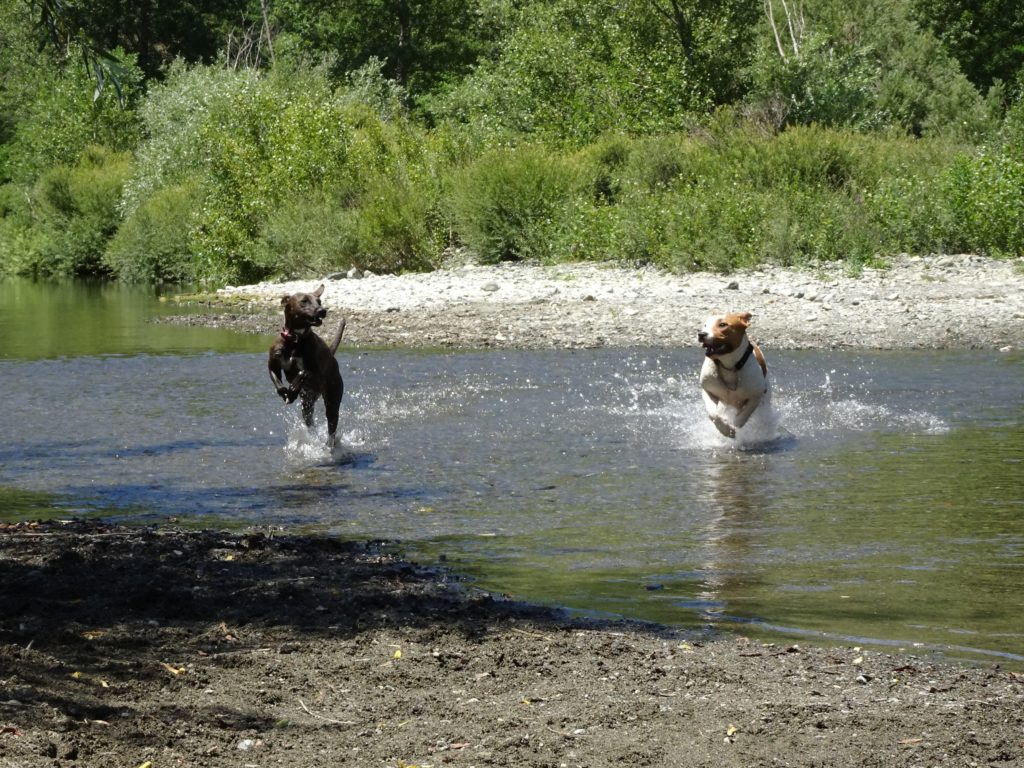 Afterwards we often go for a snack or a drink to the nearby village of Sassello. It is a small, charming place that is very popular with motorcyclists because of the quiet, winding roads that lead to it. In the summer there are often events. One time we were very lucky, there was just a meeting of oldtimers and we enjoyed watching all these beautiful cars and their proud owners. Little surprises like that always make our outings even more memorable.
Google Maps Lago dei Gulli : https://goo.gl/maps/yqTTSw8juXM4KUiL7