One of the things that made us immediately fall in love with our hill is the fact that our closest neighbor is a medieval tower.
Centuries ago the village of Merana was build around the castle of San Fermo because from the hill they could track all movements in the valley and this was the safest place to defend themselves. In those days our house, on the next hill near the border with Liguria, was kind of a toll booth and guest house for those traveling from Liguria to Piemonte and back.
Over the years living on a hill became more of a burden than a benefit and the village moved closer to the main road. The castle fell into disrepair until only part of the tower and a chapel was left.
Just before we moved here that tower was beautifully renovated and now it proudly looks over the valley again. It's property of the municipality and can be visited on occasion.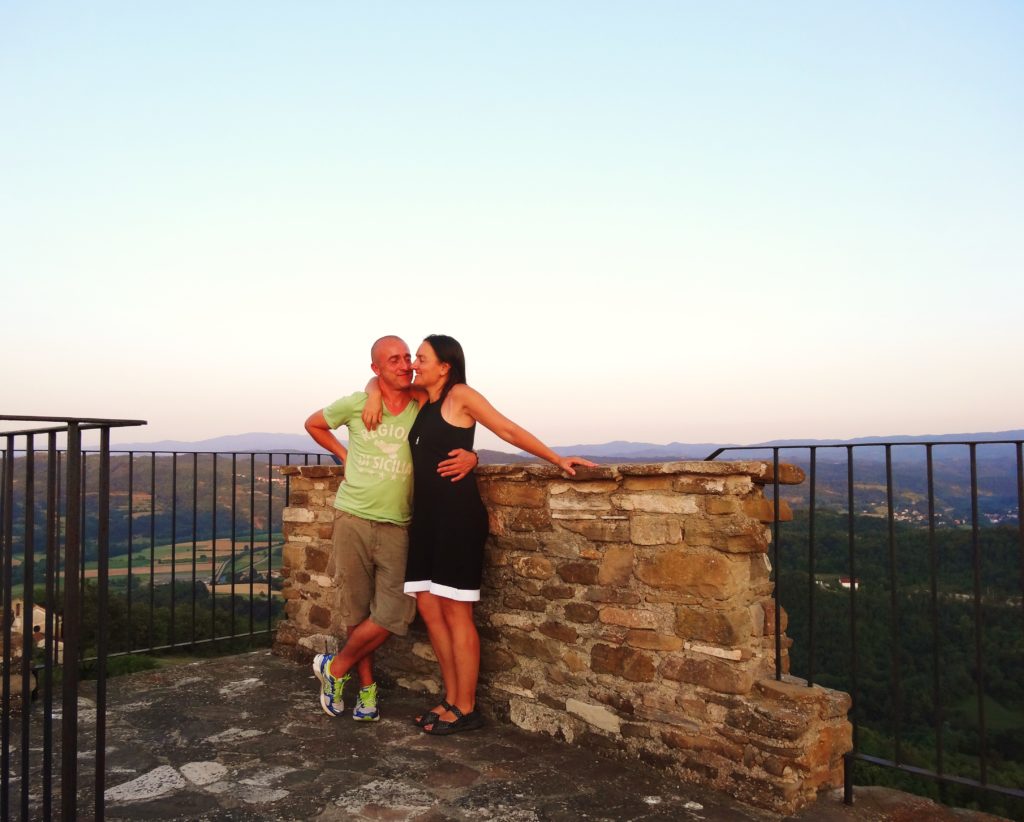 One day the mayor of Merana told me they had a spare key hidden between the stones and showed me where I could find it. When my guests wanted to go up to the panoramic roof I would get it for them and put it back. One day I forgot and send him a message that I would put it back the next day. "Keep it", he said, because you're one of the only ones who really uses it.
And since that day we are the proud key keepers of an Italian medieval tower.