Glamping has been on the rise in Italy for a number of years now, and we often here from people who want to start a glamping business here. We've never really been interested in the concept, until we learned about the StarsBOX project of Fabio and Lara, a young Italian couple from our region.
They were inspired by the temporary huts, built by the shepherds who roamed the mountains with their animals and the open air hotel room in the Swiss. They started with the idea that it is indeed very romantic to sleep under the starry sky, but with the luxury of a comfortable mattress and the certainty that a sudden rain shower does not literally make your romantic plans fall into the water.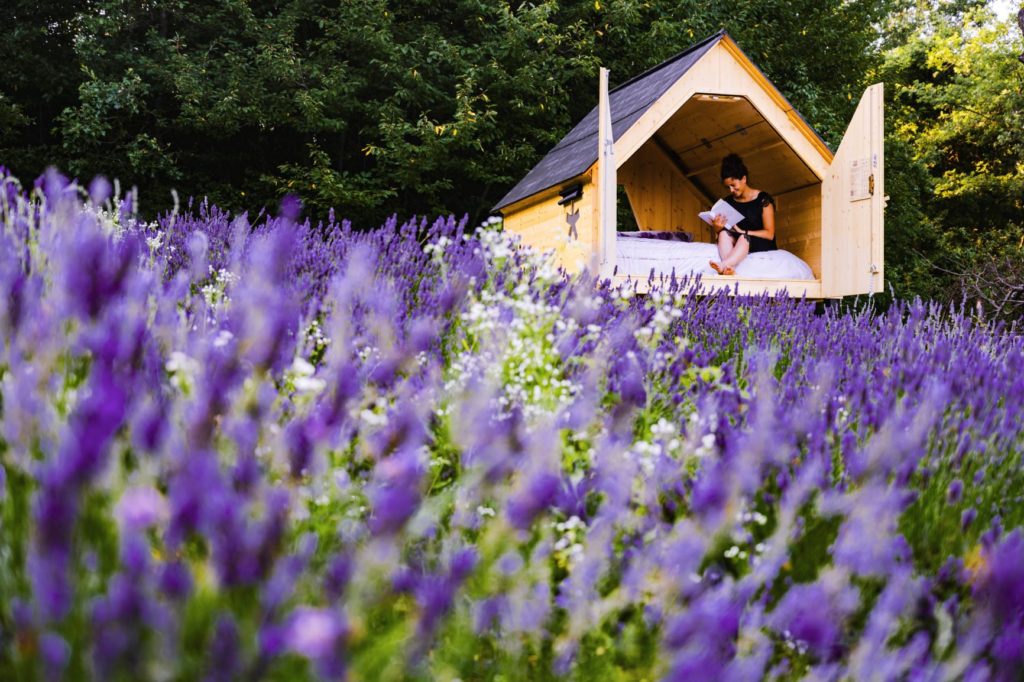 They created a quirky design, a wooden box with a convertible roof, which they called StarsBOX. When we first saw the StarsBOX, we fell in love instantly. We had been fantasizing about an outdoor bed in our lavender field for a few years. But the practical objections deterred us. The StarsBOX turned out to be the perfect solution for us and we quickly contacted us to order one.
We were very disappointed when we heard that only fifteen were made in the first year and unfortunately we were number sixteen who wanted one. However, the final decision would not be made until a month later, and in the meantime, one of the fifteen others could change his mind.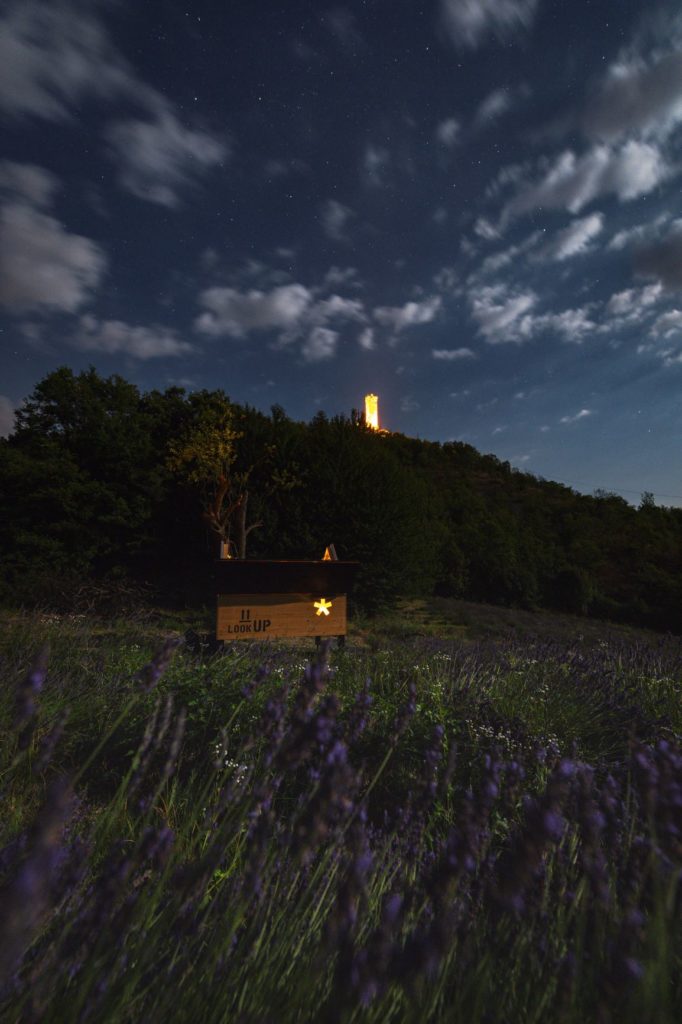 The month passed and we received the sad news that we were unfortunately not among the candidates. We started working on alternative ideas. But a week later we received surprising news. People from Puglia thought the transportation would be too difficult and withdrew their application. You can probably imagine how high we jumped with joy.
We were, of course, the first who slept in it and it's truly a unique experience. We'll never forget the time we were awakened by wild boars eating. I'm not really adventurous, so I was very happy we closed the door to sleep and I don't expect them to be able to jump through the open roof.