After participating in 2 of the picnics, one in our lavenderfield and one at the medieval tower, my friend Cinzia was so enthusiastic that she also wanted to host an event.
She had been thinking about opening a home restaurant for a while, but yes… paperwork, lockdown… and so the opening party was repeatedly postponed.
Until now… she invited the boys and girls from Teatro Cantiere to see if her place was suitable and they were immediately enthusiastic. They are such a talented group and are able to transform any setting into the perfect stage for their singing, theater, music… performances. Really amazing!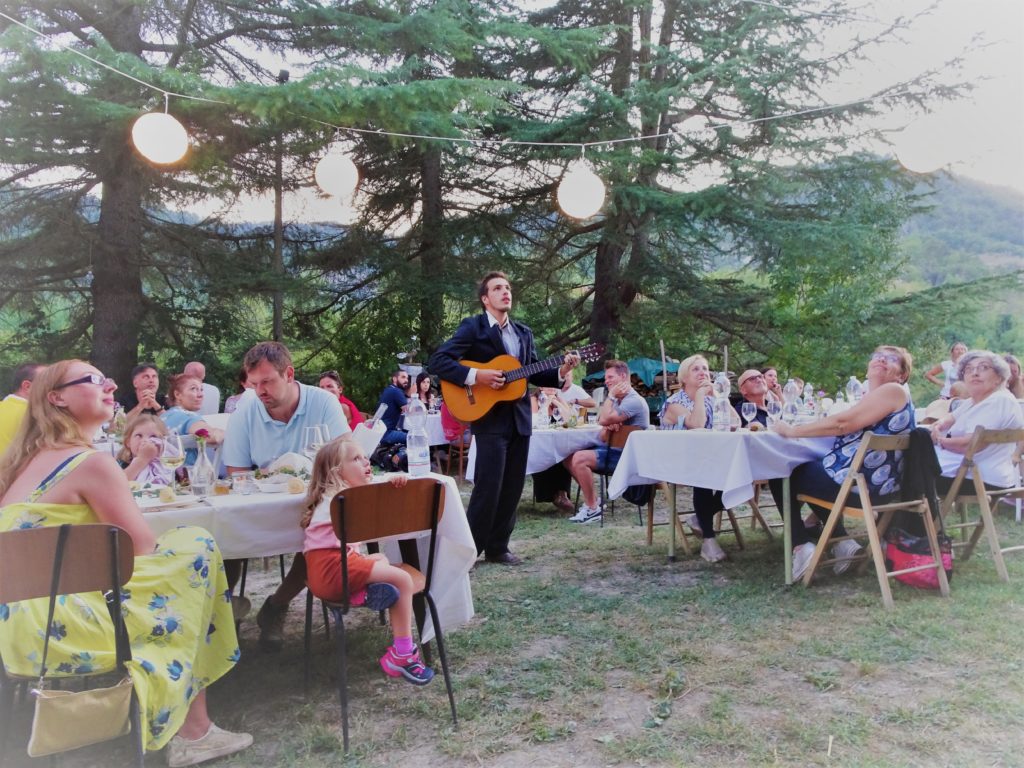 Of course… a living room restaurant does not have everything to seat 50 people. Cinzia wanted to do things a little differently. No picnic with your own blankets, but nicely decorated tables with a "shabby chic" look. As a result, she spent days collecting materials, tables, chairs… Luckily, friends and family soon came to her rescue, otherwise some of us would probably have ended up in the straw bales ?
The event was fully booked in a few hours and judging by all the enthusiastic reactions, all attendees were very happy to be there. Some even had to drive more than an hour and I already heard them asking about the next edition.

During dinner, prepared by Cinzia and her family (her husband said this is a real relationship test ?), everyone was surprised by the many wonderful performances. With photos and even videos you cannot experience the goosebumps moments we had. Cinzia told me that at one point, during dessert, she even shed a few tears of emotion (and in all likelihood of relief and fatigue).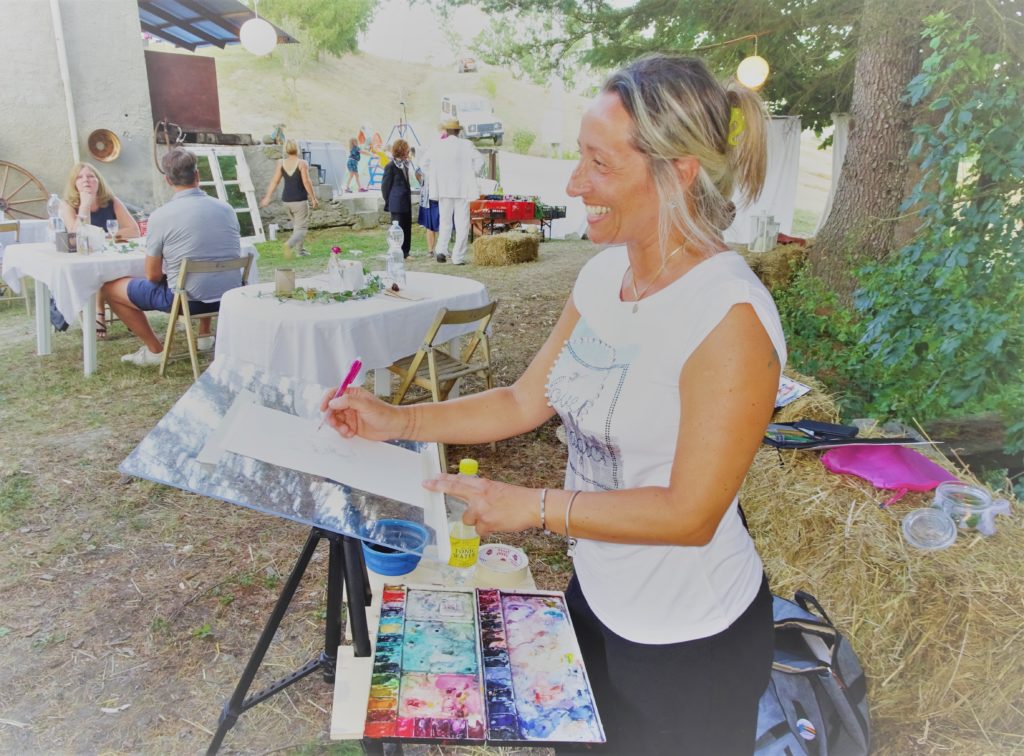 Speaking of dessert. Simply sitting at the table was not an option… after the main course we were all invited to follow Teatro Cantiere. On a candlelit path – it had become really dark in the meantime – we walked on the calanche. These primeval dunes are typical for this area and form an irregular pattern. Sometimes it feels like walking on the moon. After a short walk we were asked to spread our blankets and the second part of the show took place. There was even a real fire girl present. Beautiful to see!
And… yes, we also saw several falling stars.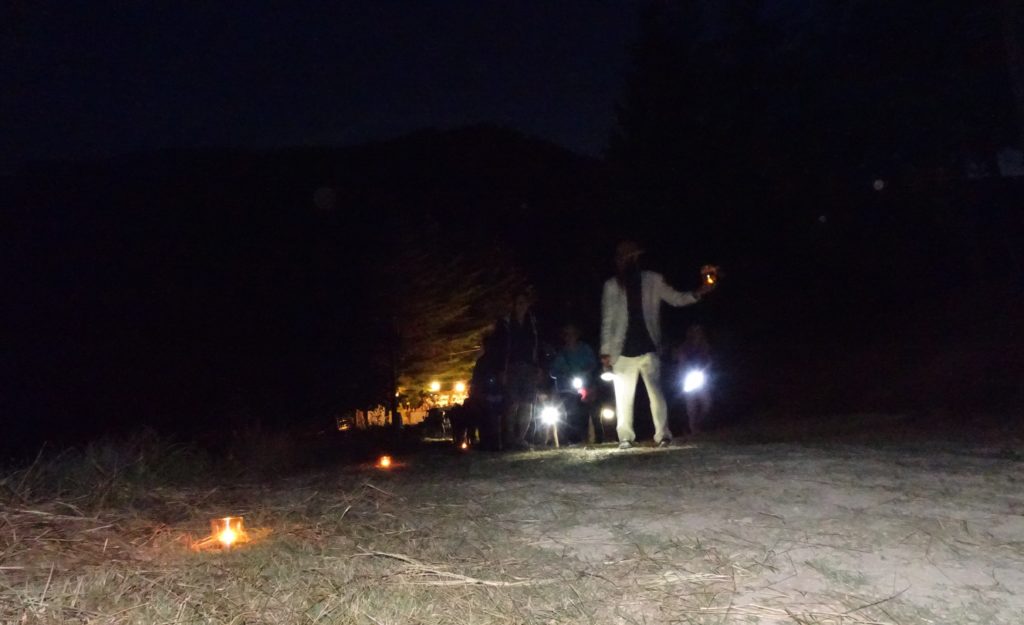 It has been a crazy, difficult, tough, uncertain… year. But evenings like this one, in which art and togetherness are combined with good food and drinks in a beautiful, natural setting, make sure that we can handle it for a while. These are the moments that we really cherish.
I will never call 2020 a fun year, but it there were a number of surprising initiatives. We have partly reinvented ourselves and started beautiful – hopefully lasting – collaborations.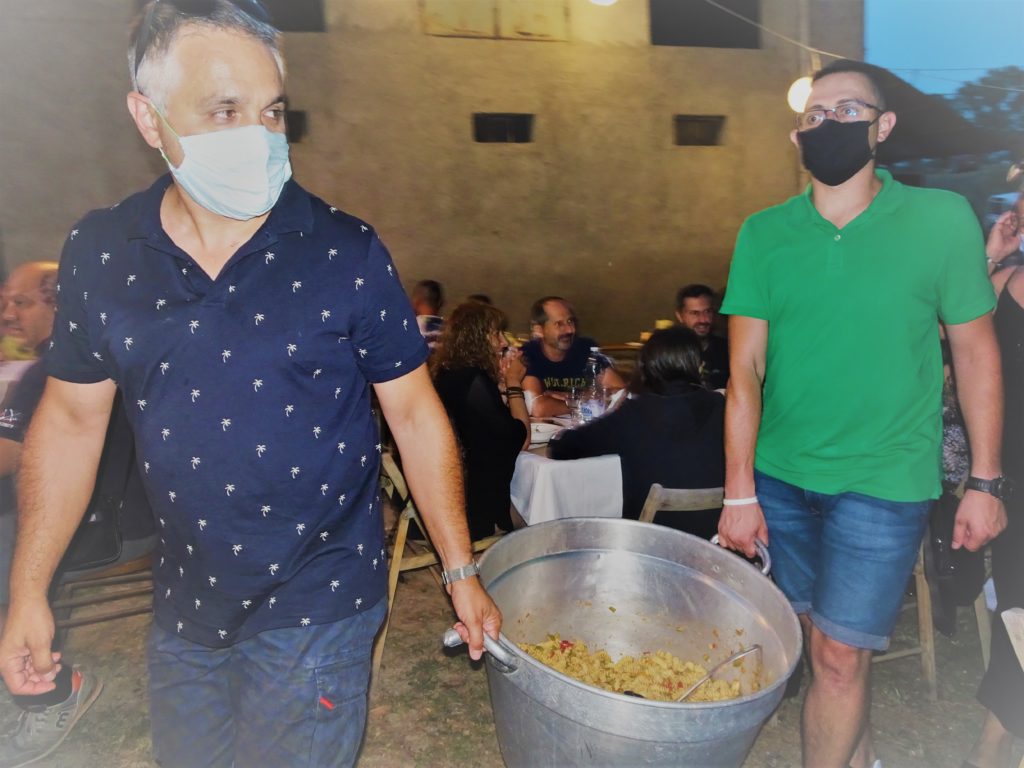 In the meantime, we are continuing to work on spreading the word about our little piece of Italy. Soon more about new collaborations and ideas…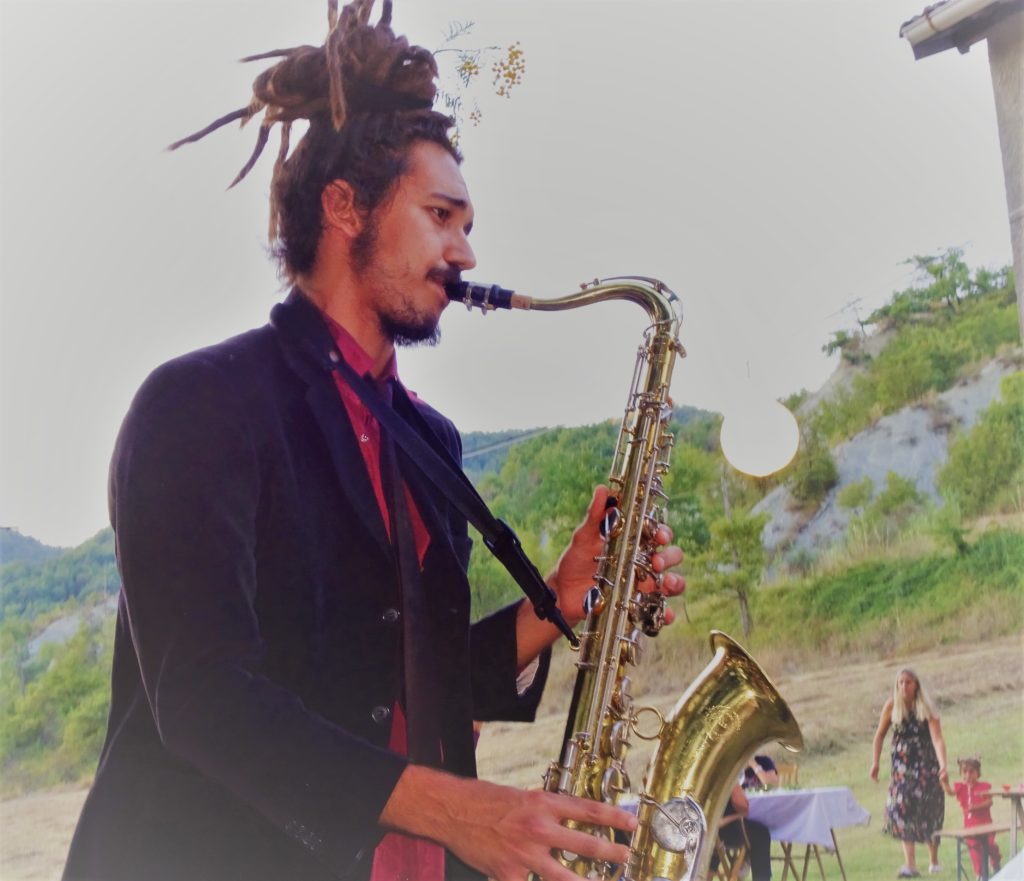 You see, there is little idle time on our hill and our enthusiasm does not diminish over the years 😀