While the builders were working hard in our house, we had the time to explore the region, as we couldn't do much in the house after all the demolition work was done. Unfortunately we both are "blessed" with a pair of left hands, and everything needed to be done correctly and with certified craftsmen otherwise we could get in trouble to get a permission to open our agriturismo.
So instead of "all work and no play" we did the opposite ?
One of the more memorable moments was the discovery of agriturismo "La Molina" thanks to our builder and one of our neighbors who organized a diner there. It's a place that you have to see for yourself to believe it.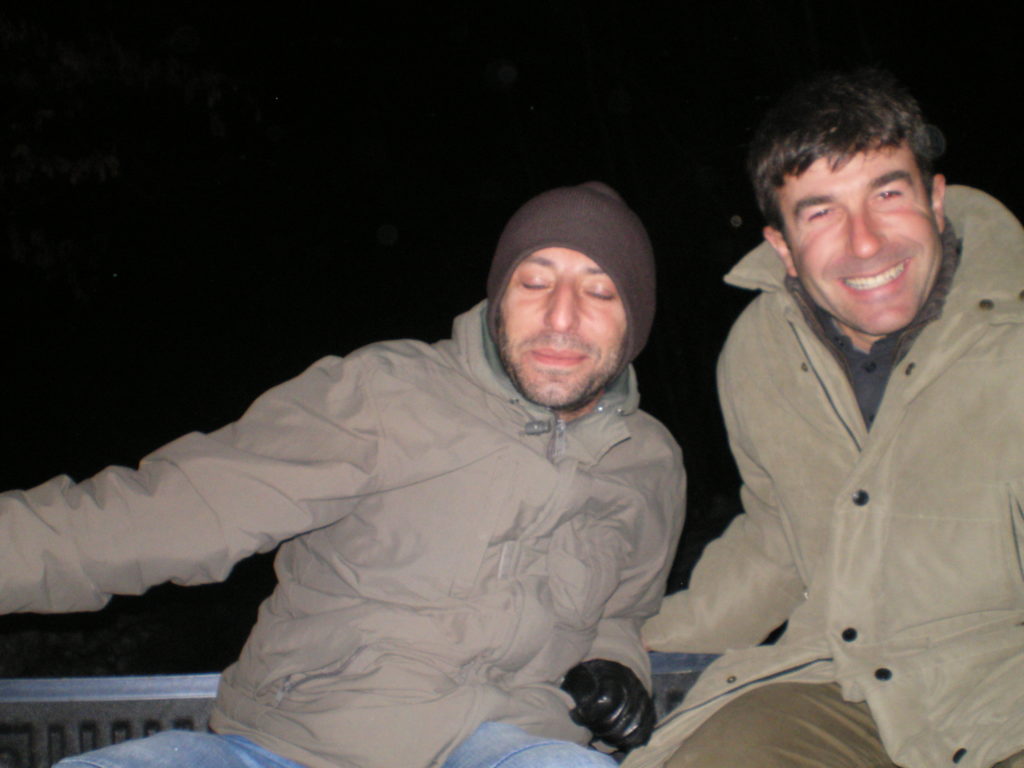 Imagine driving through fields and woods until you're convinced somebody will throw you out of the car and you will be unable to ever find your way back to civility. Then you arrive at a dirt road, that is only driveable with a 4×4 when it has snowed – we were with two cars, and the people of the other car ended up in the back of our pick up truck. Hilarious !
Of course now you're sure you will be the only one at this place in the middle of nowhere. But nothing could be further from the truth… When we arrived, there were so many cars that one of the family members was playing parking attendant. Incredible, isn't it?
The family who owns this place is as unique and Italian as the place itself. The patriarch of the family never takes off his sunglasses, and on his shoulder under his tshirt he keeps his pack of cigarettes… and he doesn't like to be photographed, so no picture of him unfortunately. He and his wife have 5 adult children, a grown up foster son and there's also a friend of the house who helps out.
One of the five children has managed to have 6 children in between pizza baking and they all seem like the happiest people I have ever seen.
A few evenings in the week you can go for a "giro pizza". You get a plate of "antipasti", then as much pizza as you want. They bring one pizza to the table, you eat it, then another type, another and … they keep on going until you say "stop". But then it's not over … after that you get a desert AND a pizza Nutella + coffee + grappa.
And now the bill … 12 euro per person !
My mouth fell open. Suffice it to say, we've been there a lot since our first time.