Yesterday I promised to tell you more about the "Estate di San Martino" in Paroldo (every year in November), but where to begin?
There was the wonderful historical diner based on antique local recipes in the only restaurant in town, the old troubadour who entertained us with stories and music, the night walk, a congress in the church, the musical aperitivo on the piazza … But for me the highlight of this event was the bagna cauda evening!
Italian village sagra's are always fun, however they usually take place in large halls or tents, but not in Paroldo! Every year 1000 visitors are invited to the people's houses or one of the municipal buildings for a delicious dinner based on the local specialty, the bagna cauda, ​​a warm dipping sauce with anchovies and garlic. It is served with vegetables that you can dip in this "hot bath".
We were seated in the future museum of Paroldo, a beautifully renovated stone building with high ceilings and local artwork on the wall, the dining tables spread over several attractive rooms.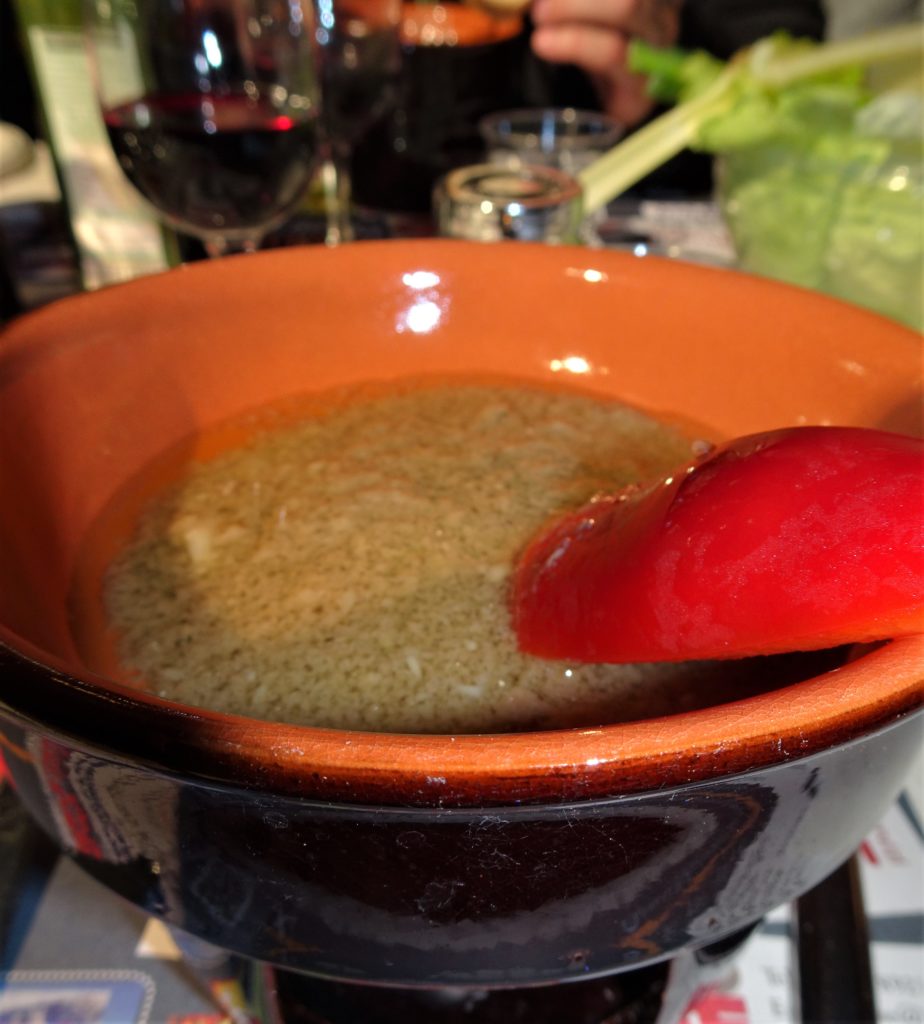 Every year it is a surprise for everyone where they will end up and with whom they will share the table. I would have liked to experience this evening in one of the Italian homes too, but as we were there "for work" we were seated near the table of the mayor in the VIP-room. Not bad either ?.
And not only was there the delicious bagna cauda in a unique setting, but also a wonderful atmosphere. During the evening musicians went from door to door. And as always, everyone sang along with the music. Pure joy!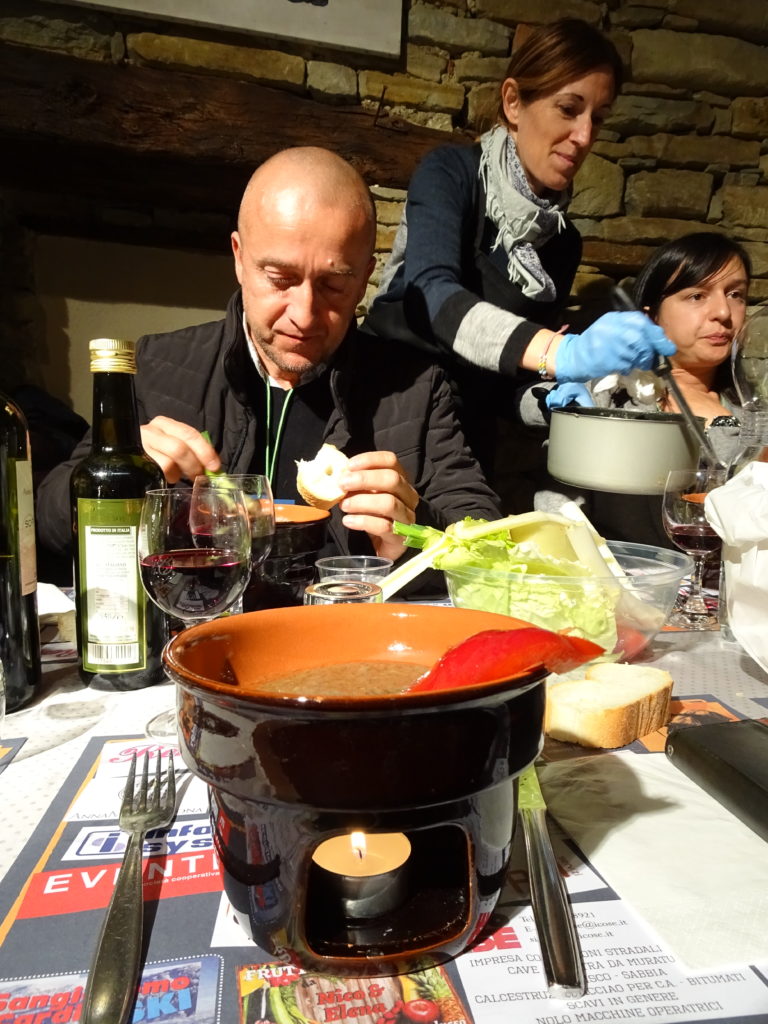 For the younger generation there was also an open-air disco starting at midnight, but we chose to stumble with a full belly to our bed.