After we finished the guest apartments and the outdoor kitchen we started to run low on money and realized we wouldn't be able to finish our own house.
When we bought it, our house was just a big, unfinished storage space. Walls and a roof, that's it. And on top of that, it wasn't big enough. Nicolas still laughs with this, as he says we could have managed with the available space just fine. But I won ?
So, we started to amplify the house and renovations, until the money ran out, which meant we got to call our house "camping Verdita" for several years as it was at the least "rustic living", for example we had no floors upstairs, a temporary bathroom with no heating and bare walls …
But we managed to squeeze one other important thing in: THE wall.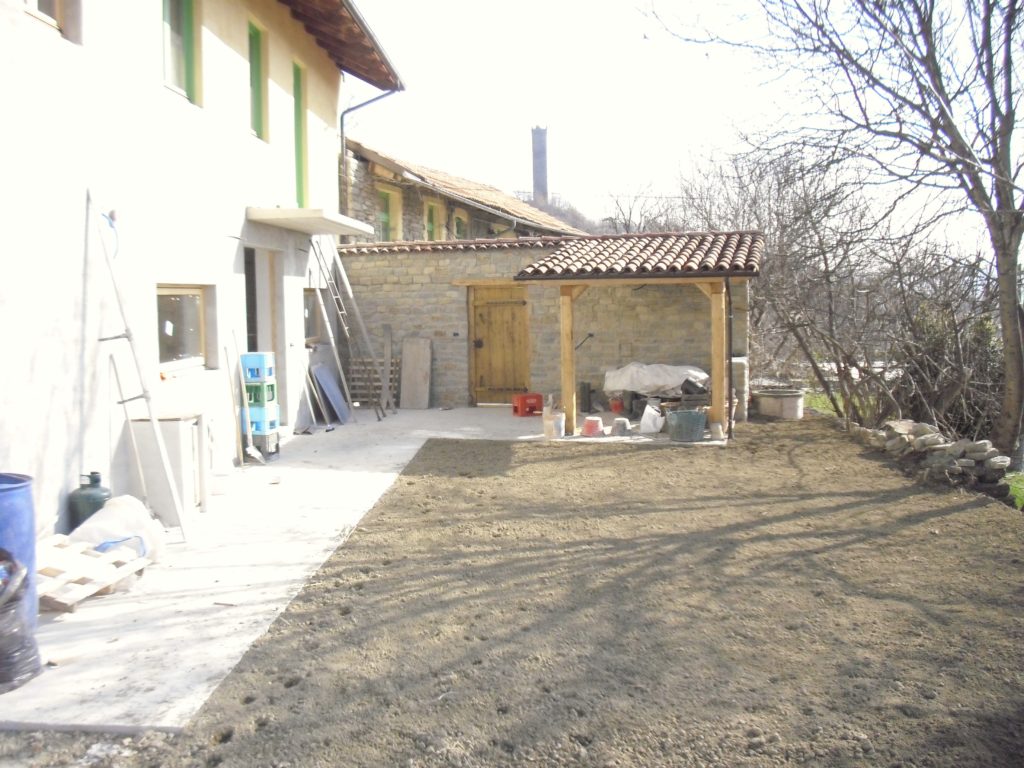 As you can see in the pictures of earlier posts, the 2 houses are attached to each other and in front of it there was one garden. But we talked to a lot of other accommodation owners beforehand and one thing became increasingly clear to us. Not only did we need to have a separate living space, we also had to create enough privacy for ourselves outside.
When we came up with the idea of the wall, our geometra wasn't very pleased. He believed we would ruin the character of the property. But afterwards he confessed to me that both gardens where much more cozy now.
What do you think?